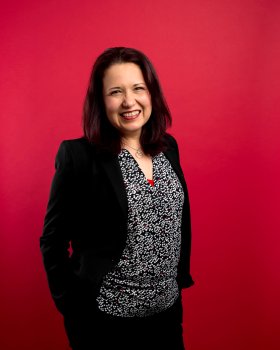 Chief Executive Officer & President
Previously, after short of a decade in industry in Mexico, Professor Elena Rodriguez-Falcon moved to the UK where she founded the University of Sheffield Enterprise (USE); was Institutional Director of Learning - Inclusive Learning and Teaching; Director of Enterprise Education and Director of Women in Engineering, going on to become Director of Communications and External Relations for Engineering at The University of Sheffield, whilst holding a Chair in Enterprise and Engineering Education. 
In 2018 Elena moved away from Sheffield becoming President & CEO of NMITE. Now heading up the most ambitious and radical disruptor in engineering higher education in the UK.
Details
MEng Mechanical Engineering, UANL, Mexico; MBA in Industrial Management, Sheffield Hallam University, UK; PGT Diploma in Education, The University of Sheffield, UK. Doctorate in Engineering Honoris Causa, UANL, Mexico. Fellow of The Institute of Engineering Technology (FIET), Fellow of The Chartered Management Institute (FCMI) and Principal Fellow of the Higher Education Academy (PFHEA). Multiple award winner on education, equality and leadership.