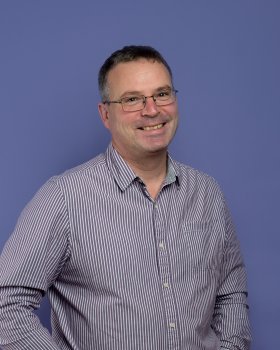 Employer Engagement Associate
A little known fact is that Chapman means travelling salesman in Old English, so I guess itchy feet are in the genes. I've lived in various parts of the UK and travelled around the world thanks to manufacturing and business improvement roles for companies including Thorn Lighting, Goodrich Aerospace, TRW/Lucas and Rolls-Royce.
I'm now living in Hereford, married and father of two young adults with two dogs and a campervan. Helping NMITE by sharing my love for Engineering, and the words 'what if'.
Details
Time tested technical engineer with 30 years of CPD including graduating from Tuck Business school in 2011. Career has largely been running manufacturing business units.