We are open for Clearing and our friendly team is here to support you with any queries and questions you might have.
We know that what YOU can offer our world goes beyond academic assessment, and that's why we look at all aspects of your application to ensure that we understand you as a whole person. 
Don't forget, every successful applicant for September 2021 will also receive a £4000 bursary, regardless of household income*, to support you within your first year. 
We aim to make the NMITE Clearing process as simple as possible for you to understand exactly what is required, and to give you the best chance at successfully navigating your way through the process.
Watch our Clearing Explained video or read on to get started!
NMITE's Clearing Process - all you need to know!
I would like to apply for a place on the MEng starting in September 2021 - what happens next?
Whether you apply directly to us, or via UCAS Clearing, we will arrange a convenient time for us to speak with you.
This will take no longer than 30 minutes and will also give you the opportunity to ask a member of our Team any questions you may have - about the Clearing process and/or NMITE and our exciting new MEng Integrated Engineering programme in general!
During our conversation, we will be asking you to talk to us about the following two questions, so you have the opportunity to demonstrate some of the attributes we are looking for, rather than us just looking at qualifications and exam results alone. 
"Think of a time when you were involved in achieving something exciting; it could be a project, a hobby, a shared experience, a positive life event . What is it that inspired you, what part of it did you make happen, and how does a fired-up you think & behave?"


 

"Give an example of you in a teamworking environment that proved a bit of a challenge.  What role or approaches you took and how you worked with the team to reach your aims?" 
To help you further, the following terminology guide is provided to aid your thinking about the questions:
 

Grit

Curiosity

Passion

Creativity

Collaboration

 

Ability to tackle adversity

 

Demonstrates independent learning

 

Vision of engineering's impact on society

 

Imaginative thinking

 

Team player

 
Definition

The ability to be happy, successful, etc. again after something difficult or bad has happened. 

An eager wish to know or learn about something. 

An extreme interest in or wish for doing something, such as a hobby, activity, etc. 

Good at thinking of new ideas or using imagination to create new and unusual things. 

The situation of two or more people working together to create or achieve the same thing. 

NMITE
Characteristics

Evidence of challenges faced, and approaches taken to overcome them. 

Enthusiastic about engineering and/or education with a high level of independent learning.

 

Passionate perception of the potential impact of engineering with diverse examples and evidence.

 

Evidence of creative thinking through exploration. 

Experience of group work including contributions made by self and others.

 
Overall purpose: Clear understanding of the unique NMITE opportunity and a desire to be part of the experience.
Image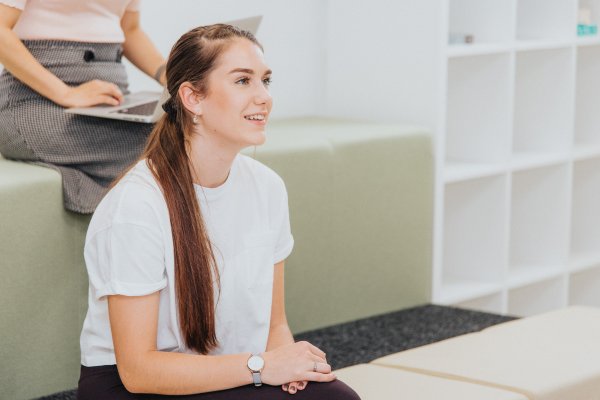 Ready to get started on your Clearing application? 
Once you've familiarised yourself with the process, and given some thought to the above questions - it's time to get in touch. 
The quickest way is for you to contact our Clearing line direct on: 01432 804546
Alternatively, or if you have a question you'd like answered first, you can  click here to email our Admissions Team.
Or you can apply through UCAS Clearing.
Good luck! We look forward to guiding you through this process. 
Image