NMITE students are uniquely placed to develop the skills, knowledge and attributes that are critical for 21st-century employment – as graduate engineers and beyond.
Companies tell us they want graduates with subject knowledge, excellent problem-solving skills,  the ability to translate this to real-world environments and the collaboration, communication and project management skills that will make your ideas happen, and make a real contribution to your employer from Day 1.
Developing graduates with these skills is at the centre of NMITE's approach. We achieve this  through an immersive, employer-engaged, multi-dimensional master's degree programme where knowledge, contextual understanding, work experience, employability skills, and perspective are integrated into the programme. 
Our learning programme has been designed with input from employers to deliver beyond basic and  employability and employment. Our engineering sprints provide you with opportunities to  apply your knowledge and skills to come up with solution to real-world challenges, a vital skill that will set you apart from other engineering graduates in the world of employment. 
Image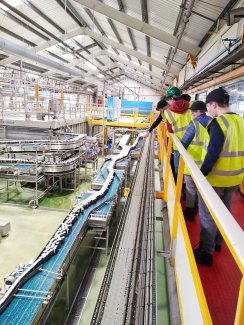 A distinctive feature of the NMITE MEng is the integration of our partners into every stage of learning. Our model of working on real-world challenges brings you into contact with employers of varying sizes and from a multitude of sectors including security, health, energy, sustainability, food production and infrastructure, working on projects that enhance their business. 
Each step of the way through your NMITE journey, your work will be done in partnership with industry, guaranteeing that the learning taking place is not only up to date, but reflects a real engineering environment. This interaction with many partners will allow you to build an extensive network and demonstrate your engineering ability to a wide range of future employers.
Our partners: 
Provide practical expertise and knowledge. 
Provide real-world challenges. 
Provide resources for learning environments. 
Host student projects
Image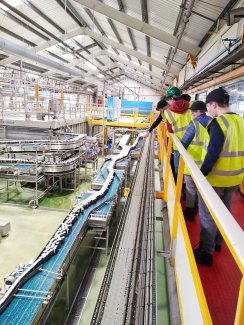 Employability support
Bespoke support for each student ensures that you can focus on your unique qualities to ensure that as an NMITE graduate you stand out to future employers. We have been told by employers that  it is important that graduates can take responsibility for their own professional development, so we develop students  who are self-aware, understand their individual strengths and can communicate and demonstrate that, and plan their next learning priorities. Employers are looking for graduates with effective and modern communication skills a presence and confidence that comes through at application, CV, and interview.
In addition to our state-of-the-art course design, when studying at NMITE you'll have access to:
Image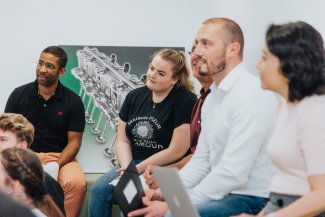 Personal Portfolio/Website tools –

by the time you've finished the NMITE MEng, you'll have worked on over 20 different engineering projects. We're committed to helping you showcase that work and any other initiatives you take part in, letting your achievements, contributions, creativity, strengths and individuality really shine.

Workshops –

including 'Finding Your Values', 'Developing Your Personal Brand', 'Stand-Out CVs and Portfolios', 'Where Is the Job Market?', 'Getting In The Door', 'Making Careers Decisions', 'How To Shine in Interviews'

 

Events Programmes

,   including employability workshops, employers' presentations, and access to industry events and careers fairs.

Start Your Own Business?

If you've got a great concept and think you might have what it takes to run your own business or work for yourself, we'll connect you with local specialist support in enterprise and entrepreneurship to the Young Enterprise start up programme. 

Careers Advice

– we know that deciding which career path is right for you can be as difficult as securing a role! We'll help you evaluate your own strengths and values in the context of different roles and careers. 

Your personal tutor is on hand to offer guidance, and towards the end of your programme you'll be able to access drop-in sessions with Careers Advisors. 

Help and Support

- with finding jobs, internships, work placements and volunteering opportunities.

 
Image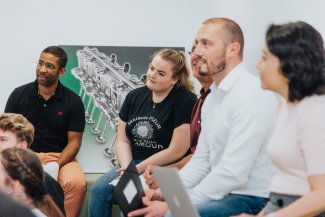 Graduate Support
NMITE will provide you with unlimited access to our employability services. You can access support from our Careers and Employability Service for up to 5 years after you graduate.  You will be supported to search for jobs on line and to understand the job markets in engineering. 
Image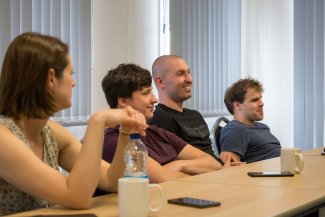 Image