For a better world, it takes an engineer.
It takes NMITE, it takes you.
We take sustainability and ethics seriously through every single one of our degree modules. Why? Because our students work on real world problem. Problems that require the best possible solutions, and it's our job to teach them how!
As an NMITE student, you'll find out how to consider everything from materials and energy, to functionality. From impact and structure, to aesthetic. You'll learn exactly what you need to know, and how to apply it to modern problem solving. Employers require graduates with a multi-disciplined mindset and work-ready practical skills. They require NMITE engineers.
If you've been searching for an engineering degree that can provide you with the education and employer experience you need to make a difference (and fast!) - you've come to the right place. 
Guaranteed Student Accommodation for September 2024. Discover our Integrated Engineering and Sustainable Built Environment degrees.
Graduate work-ready, and career ready - with our range of practical, engineering and technology degrees with sustainability conscious thinking woven throughout 

You'll help solve real problems, working on real-world projects - set in conjunction with our partner employers in every module

High academic contact time, 9-5 studio learning with your evenings and weekends free to enjoy - experience hands-on learning in small teams, without a lecture theatre in sight!

Leave behind the stress of traditional exams - you'll build a portfolio of employer experience and be assessed throughout your studies
Learn at a pace, and through a mode of study that suits your learning style - Accelerated Study and Foundation Years available 

Your very own laptop, provided by NMITE - with all the software and IT support you require to successfully complete your studies 

Maths and Physics at A level, are not essential - we'll make sure you know exactly what you need to know, and how to apply it to modern problem solving

Guaranteed accommodation for first year students - new, en-suite accommodation. Your home from home right here in the centre of Hereford City
Hands-on degrees. No lecture halls. No traditional exams
You'll find all our degrees on UCAS, and you can also apply to us direct for all our BEng, MEng and BSc Sustainable Built Environment Degrees for September 2024. We also offer Foundation Year options for all our degrees - if you're concerned about entry requirements, starting your NMITE journey with a Foundation Year may be the right choice for you. 
Scholarships and Bursaries
Are you thinking about applying to NMITE for September 2024? You may be eligible for one of our bursaries or scholarships (details of our 2024 range of scholarships and bursaries will be released soon).
Image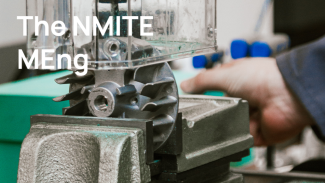 MEng Integrated Engineering 
You'll learn how to consider sustainable practice, design aesthetic and functionality when developing ideas, and how to then apply that knowledge to solve real-world problems (and you'll do it all alongside actual employers too!)
Image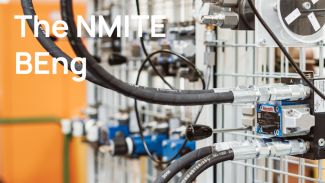 BEng Integrated Engineering
Complete your Bachelors Integrated Engineering degree with NMITE in as little as 26 months! You'll develop the integrated skill set, and sustainability conscious thinking needed to make your impact on our ever-changing world - and fast!
Image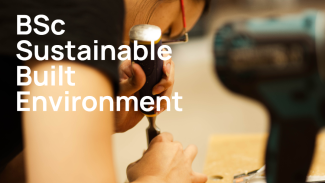 BSc (Hons) Sustainable Built Environment 
You'll learn to design, build, renew and reuse through sustainable thinking, build aesthetic and environmentally resourced materials in this breakthrough degree. You won't just be thinking about the future, you'll be building it too!
Image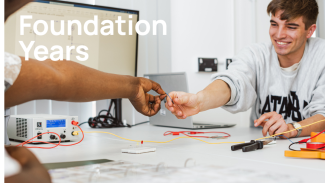 Foundation Years
Don't let a lack of traditional qualifications get in the way of your future - we assess applications based on experience too! If you don't quite have the experience yet; our Foundation Year options could help you on your way
Image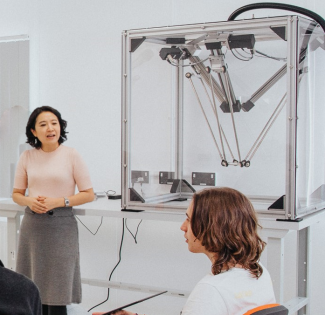 Intrigued? Book an Open Day
If you're thinking about studying with us, then it's time to book onto an open day - we can't wait to meet you!
Our next available on campus Open Days are:
Saturday 13th January, 10.30am till 3pm

Future dates available 
Image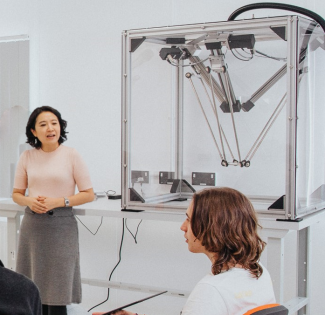 Discover NMITE's Timber Technology Short Courses
Image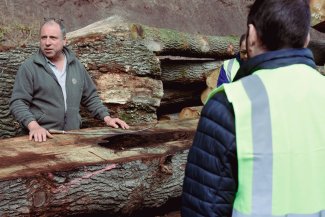 Timber Technology Engineering Design 1
Do you work in the built environment industry? Perhaps in technical sales or as an architectural assistant/technologist, trainee engineer or designer, but you're looking to branch out, move up, or future proof your skill-set? Look no further. 
Image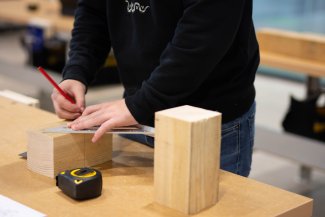 Timber Technology Engineering Design 2
Just like TED 1, this 12 week course will allow you to advance in your career in the built environment industry while continuing to work full time in the job you already have. It's a no brainer for those who want a leg up in the industry.
Image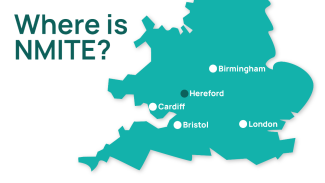 Where in the world is NMITE?
New Model Institute for Technology and Engineering (NMITE) is based in the up and coming rural City of Hereford and plays host to some of the most talented independent businesses within the UK, as well as some big names within the engineering sector. Situated on the Welsh border, Hereford has a thriving food and music scene, is ideally located and accessible via many direct train routes. Hereford has the benefit of having not one, but two rivers flowing through the City, providing an abundance of water activities, pebble beaches and natural beauty. 
Image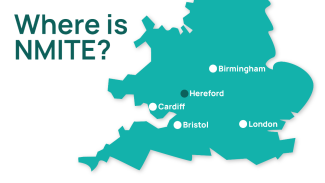 Image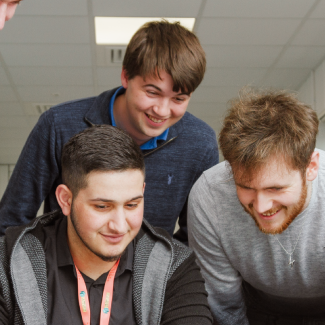 I enjoy working in an environment that has strong ties to industry, everything we do feels worthwhile and purposeful.
With the 9-5 learning, I have a far better work-life balance than many of my peers who are studying in traditional higher education.
My current experience of NMITE has been amazing. It feels great to be part of such a new and exciting organisation where I feel appreciated and listened to.
Image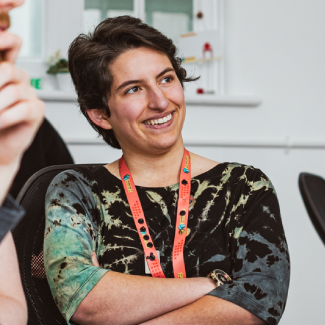 For the first time since possibly my primary school, I'm excited to come in every day and learn. NMITE has exceeded my expectations, not only in their teaching but also in how active they are in seeking out feedback from students and acting on that feedback.
With the way NMITE's course places a heavy emphasis on applying knowledge practically, I feel confident that I'll be more than work-ready when I graduate.
Image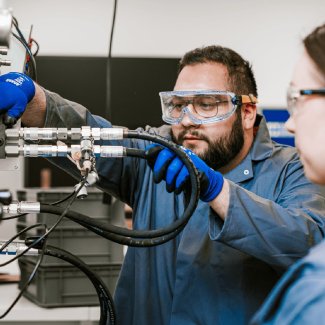 To me NMITE is a blend of academic life and working in the field. I would say it's reflective of the workplace whilst also keeping connection with the academic side of things. The course opens your eyes to look at the world from multiple perspectives.
Image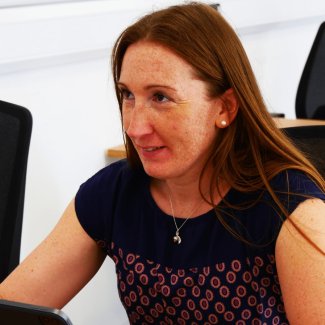 I like how the MEng course is structured, it feels like I'm coming to work because you study 9 to 5 and you have the project sprints to keep you really focused - You are constantly learning.
Image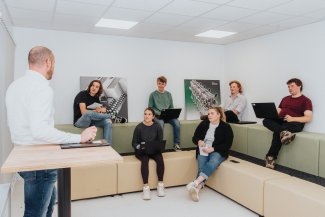 Can't recommend NMITE enough!
My son is doing the MEng & absolutely loves it.
The highly stimulating course taught by superb professionals, Hereford as a beautiful safe city and the supportive colleagues and staff.
Anyone looking for a modern, pioneering, alternative way to study engineering should definitely look into this. Don't think you'll be disappointed!
Image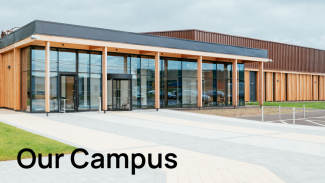 Our Campus
NMITE spans across two sites within Hereford. Skylon Campus is a new, sustainably built smart building constructed from responsibly sourced timber, whilst our Blackfriars Campus has been repurposed and refitted to become a state-of-the-art facility.
Image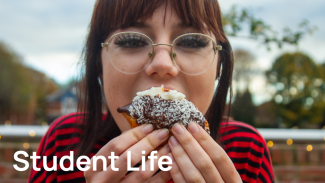 Student Life
Coffee with friends, or late nights exploring. Cocktails (or mocktails) and laughter till morning. White water rafting, live music, performance arts... Hereford; it's a City that's small, but a City no less that does have it all!
Image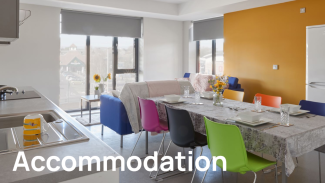 Student Accommodation
Accommodation places are guaranteed for all first year students, and NMITE's brand-new student accommodation is situated at the very centre of Hereford City. Skylon and Blackfriars campus are within easy reach.
Image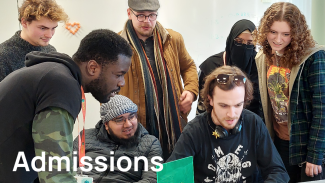 Admissions
NMITE welcomes both UCAS and direct applications. Our unique admissions process allows us to accept those who have followed both traditional academic routes as well as alternative employment and education pathways (and we offer Foundation Years!)
Image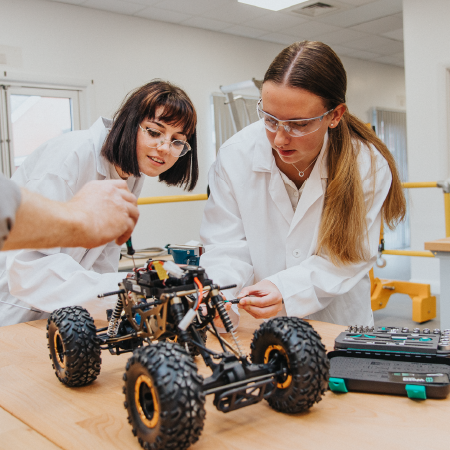 I'm interested, keep me up to date!
Get in touch:
Not sure which course to apply for? Have some questions? Getting in touch is simple, email, call or use our live website chat tool to speak to the team directly.
Not ready to apply but want to find out more and be kept up to date on all things NMITE? Complete the form below to register your interest in NMITE and we'll keep in touch!