What is the NMITE Difference?
NMITE's Integrated Engineering and Sustainable Built Environment Degrees have been purposefully designed, from conception to creation, to be different.
The difference? Preparing you to be work-ready, highly skilled, world-conscious, self-aware, confident, multi-faceted, employable (and desirable!)
Here are some highlights:
A range of purpose-designed engineering courses - they'll get you out into the world of work faster, and often, at less cost!
Learning time 9-5, Monday-Friday modelling the typical workplace and providing clear and unambiguous downtime
Hands on learning-by-doing - in small student teams, in an engineering studio like your future work environment - and we don't have any lecture halls!

Emphasis on 

learning how to learn - 

critical for

your

future professional

development

Regular access to NMITE's Engineering Factory – all the latest equipment used by industry to support your learning 
Real-world challenges, set by real employers, at the core of each learning module -  

helping you to learn both content and professional practice
Engineering educators with a mix of academic and work experience, and others from professions including economics, geopolitics, culture, technology, ethics, design, the arts, humanities, finance, marketing and business 
No traditional exams - instead your own personal learning portfolio - which underpins assessment at the end of each learning module and lives on with you as a reference after graduation
Support as and when you need it with your own allocated personal tutor - and 24/7 access to our Academic Skills and Knowhow Centre and Student Support Services 
A laptop for every student - inclusive of all the hardware, software and IT support you need to undertake your studies
Lifelong relationship with NMITE - not as a number on the alumni database, but helping to shape the future of the organisation through future partnership, classroom contributions and Continuing Professional Development
Unique, yet tried and tested
The "Why?" behind our approach is just as important as the approach:
We believe that engineering education can and should be better

We believe that engineering must become more open to new and different kinds of thinkers

We believe in increasing the potential of every learner who crosses our threshold

We believe that experimentation, trial and response, learning how to learn, working with people from a variety of backgrounds, and reflection on work done and yet to be done is vital to being work-ready when entering the workforce
Integrated Engineering - How you'll be taught 
Image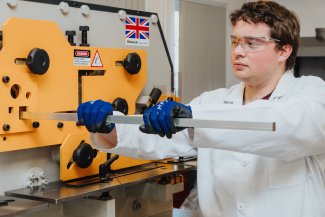 Our Integrated Engineering Courses
Level 4
You'll be introduced to the fundamentals of engineering through challenge-based learning, beginning your journey with an orientation into the engineering profession and practice (Twenty-First Century Engineer), and undertaking one module each on three engineering themes:
Thermodynamics and Fluids

Statics and Dynamics of Simple Mechanisms

Fundamentals of Analogue and Digital Circuits
You'll work in teams to develop your skills to analyse standard problems in a multi - and interdisciplinary way. You'll undertake focused activities and will be able to evaluate and interpret data (and present the results in a clear and reliable manner!)
Throughout the year you'll develop independent learning skills together with team-building, with an emphasis on project management and communication (including rhetoric, effective writing, and deep and critical reading). Industry focused communication assessment methods have been selected for those modules which have been created to instigate the development of the behavioural practices of an industry ready graduate (the future you!)
Image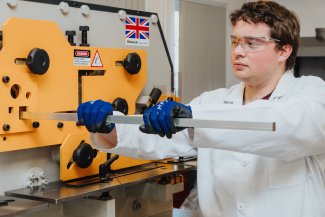 Image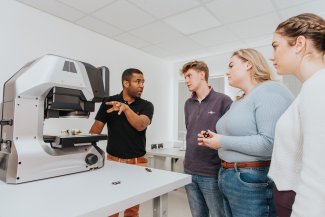 Level 5

 
At this stage you'll develop a more extensive knowledge and understanding of the core areas of engineering with, where appropriate, support in mathematics and sciences (we'll get you up to speed with exactly what you need to know)
You'll begin Level 5 with a synoptic challenge that provides an opportunity to understand engineering in a social/community context, and to draw across all engineering learning from Level 4 to create value in that context (Creating Social Value Through Engineering). You'll then undertake a further module each in the following three engineering themes:
Energy Engineering

Statics and Dynamics of Complex Mechanisms

Control and Instrumentation
Image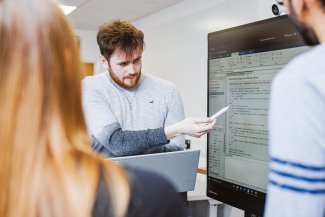 Level 6: Final Year BEng (Hons) Qualification 
By the end of Level 6 you can expect to be self-motivated, efficient and organised in independent learning. Level 6 begins with a closer examination of formal project management approaches (People and Projects in Engineering), moves through two integrative engineering projects (Data-driven Engineering and Manufacturing as Integrated Engineering) before concluding with an individual project.
Assessment methods at this stage are designed to include a combination of both academic and industrially focused formats. Focus will be given to assessing the development and attainment of the knowledge and understanding necessary to apply technology to engineering problems and processes, and to maintain and manage current technology (essentially we teach you the what, why and how!)
Finally, you'll be required to undertake an individual Bachelor's Engineering Project where you'll develop technical and professional skills.
Image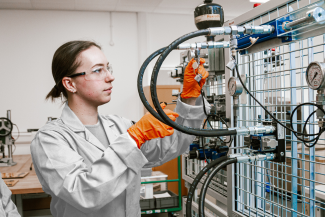 Level 7: Final Year MEng (Hons) Qualification 
Level 7 consists of two modules that have been designed to extend your integrated engineering outlook to full lifecycle concerns (Lifecycle Performance of Engineering Infrastructure), and develop key mindsets of Research and Modelling.
Following this, you'll undertake an individual Master's Engineering Project. You'll develop enhanced technical and professional skills, and specialist knowledge. You'll also be required to record and reflect on your accumulating experiences for later use in professional recognition.
Assessments at Level 7 are designed to assess engineering capability and industry readiness, and therefore adopt mechanisms which assess ability in application (learn it, apply it!)
Assessment methods include a combination of both academic and industrially focused formats. Including academic reports such as literature reviews, laboratory and experimental write-ups and project reports. Industry relevant assessment includes formats such as industry-based test report, design review presentation, and technical communication. Assessments provide a demonstration of the greater range and depth of specialist knowledge at Level 7, within a research and industrial environment, as well as a broader and more general academic base.
The foundation for leadership and a wider appreciation of the economic, legal, social, ethical, and environmental context of engineering are also included - setting you up for success following graduation.
Image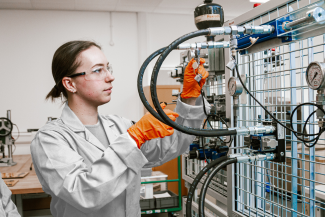 Image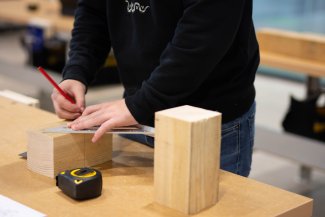 Our Sustainable Built Environment Degree
Level 4
Students will be introduced at Level 4 to the fundamentals of the built environment through a lens of sustainability, including materials, methods and technologies. In team-based, challenge-led learning, students will be able to apply their developing skills to analyse standard problems in a multi - and interdisciplinary way. Throughout Level 4, students will develop their independent learning capabilities together with effective collaboration and team-building skills.
Level 5
At Level 5, students will further deepen and apply their knowledge of the built environment to problems that focus more deeply on the construction lifecycle and integrate their knowledge and skills to date into the planning and managing of more complex projects. Students will be provided with the opportunity to propose alternative solutions to built environment challenges that benefit from sustainable solutions. Half of Level 5 is spent in the work environment on a placement, providing students to experience real context and promoting critical evaluation of what they are learning and their workplace's practices.
Level 6
By the end of Level 6, it is expected that students will have become self-motivated, efficient and organised independent learners, classically demonstrated through an independent enquiry- or design-led Bachelor's dissertation. The focus will be on developing a deeper, more nuanced understanding of context and complex, integrated challenges.
Image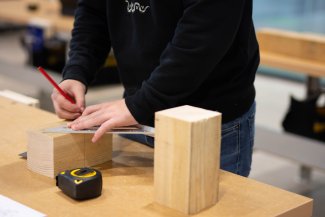 Image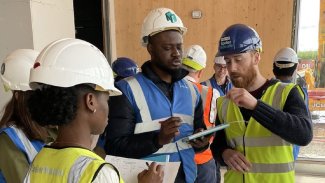 How you'll be assessed
We believe that your assessment should be as reflective of a real workplace as possible and that means no traditional exams. Instead, our assessments take the form of in-studio quizzes, presentations and debates, display of artefacts you've developed and built, industrial reports, development of specifications, test reports and project plans, creative media presentation and general question and answer sessions where your participation and knowledge can be assessed.
What this means for your employability
A distinctive feature of NMITE's Degrees is the integration of our Partners into every stage of learning. Our model of working on real-world challenges brings you into contact with employers of varying sizes and from a multitude of sectors including security, health, energy, sustainability, food production and infrastructure, working on projects that enhance their business. Or in the case of our Sustainable Built Environment Degree, you'll be equipped with all the in-demand knowledge and skills in conjunction with employers, and a period of work placement, needed to enter a role for developing a digital and sustainable future in a range of mainstream sectors.
Each step of the way through your NMITE journey, your work will be done in partnership with industry, guaranteeing that the learning taking place is not only up-to-date, but reflects a real engineering or sustainable built environment. This interaction with many partners will allow you to build an extensive network and demonstrate your ability to a wide range of future employers. 
Our Partners 
Provide practical expertise and knowledge 

Provide real-world challenges 

Provide resources for learning environments 

Host student projects 
Image