Our Partners 
Building a brighter future
NMITE has proudly partnered with a diverse range of committed and engaged companies and organisations who help us to continually improve and deliver academic excellence to our students. The below list is constantly expanding as more organisations continue to join our mission to lead the change in engineering education
Shaping the way engineers are educated 
NMITE's partnerships with leading local, regional and national employers are critical to the education of our engineers. But equally critical is what those engineers will give back to these businesses. NMITE offers a unique opportunity for individuals and companies to get involved and make a difference - to the success of their business, to the life of a future engineer, to engineering education in its entirety. 
Our partners support our curriculum by providing expertise, supporting the delivery of real-world challenges as seen woven throughout all of NMITE's learning modules, hosting projects, providing resources, and more. 
Image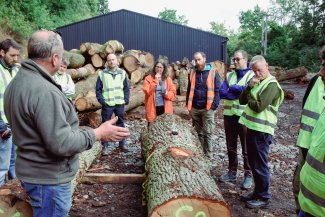 Third Sector Partners
Our learners are personally interested in what they can do to change the world, and many joined NMITE to learn how they can make a difference.
Our global challenges require more than engineering skills and knowledge to resolve – they require compassion and contextual understanding of why and how these problems have evolved. NMITE Engineers study and experience global challenges as a key part of their curriculum, including security, health, energy, sustainability, food production and infrastructure. Our partners help us educate NMITE's Engineers to meet the needs of organisations and the world, now and in the future.
Image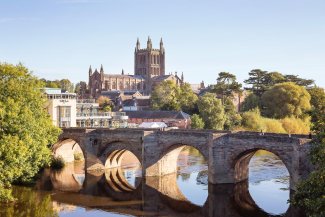 Community Partners
NMITE has been built throughout the centre of Hereford City to ensure that learning how to live is not left to chance. Integrating into the community for an NMITE learner is not optional – whether as part of their learning time in community-based challenges or part of their leisure time contributing to life in Hereford. 
There are many ways that the entire NMITE community engage and contribute within our county. Our Community Partners experience the unique value our learners and team bring in helping you make a difference - to organisations, to our wider community, and to engineering education.
Image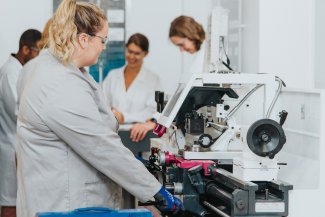 Become a Partner
Interdisciplinarity is at the heart of NMITE's academic programme and a fact of life in today's world. We relish bringing together and collaborating with seemingly unconnected organisations who are faced with similar challenges. Whether it's the MOD and a sports team looking at smart fabrics or organisations interested in the digital aspects of rural healthcare, the value of bringing together different perspectives looking for similar solutions is a key part of NMITE's commitment to supporting our partners, our community and our learners. 
Image