Hands-on Engineering and Built Environment Degrees
Work on real-world projects with our partner employers and graduate career-ready
Bursaries available. Apply now for September 2024
Image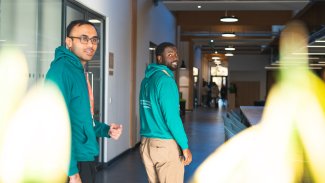 Are you ready to start your engineering journey and make your impact on our ever-changing world?
Employers across the UK are shouting out for career-ready, sustainably conscious engineers. We've answered their call with our range of Integrated Engineering and Built Environment degrees that have been designed to make sure you can graduate work-ready, and fast.
Guaranteed student halls available for September 2024.
Find all our degrees on UCAS or...
Image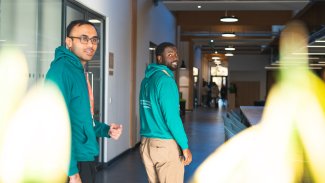 For a better world, it takes an engineer.




For a better world, it takes you.
A breakthrough in UK university education. Start your Integrated Engineering Degree, or Sustainable Built Environment Degree this September.
If you've been searching for an degree that can provide you with the education and employer experience you need to make a difference (and fast!) - you've come to the right place. 
Integrated Engineering Degrees
Graduate career-ready - with our range of practical, engineering and technology degrees with sustainability conscious thinking woven throughout 

You'll help solve real problems, working on real-world projects - set in conjunction with our partner employers throughout every module

High academic contact time and 9-5 study, with your evenings and weekends free to enjoy - experience hands-on learning in small teams, without a lecture theatre in sight!

Leave behind the stress of traditional exams - you'll build a portfolio of employer experience and be assessed throughout your studies
Learn at a pace, and through a mode of study that makes sense for you - Accelerated Study and Foundation Years available 

Your very own laptop, provided by NMITE - with all the software and IT support required to successfully complete your studies

Applications accepted from a variety of backgrounds - Maths or Physics at A level are not essential. We'll make sure you know what you need to know, and how to apply it to modern problem solving!

Student Halls available - new, en-suite accommodation. Your home from home right here in the centre of Hereford City
Image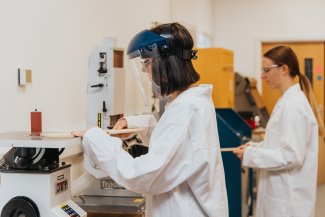 Hands-on degrees.
No lecture halls.
No traditional exams.
It's the NMITE way. Our range of degrees are designed with you, and your future, in mind, without all the stuff you don't need to succeed. Gain the experience, skills, and sustainable and ethical thinking needed to help solve the problems that matter to you! 
Discover which degree is right for you. Find out how you'll learn, and what you'll learn, and explore the support available to you.  
You'll find all our degrees on UCAS, and you can also apply to us direct.
Image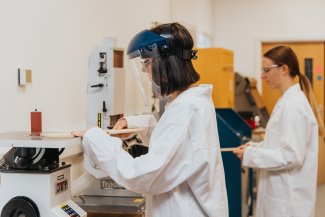 Image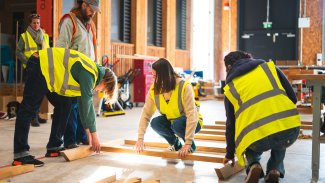 Intrigued? Book onto an upcoming Open Day
Visit us at one of our open days at our Blackfriars campus in Hereford and discover the NMITE difference for yourself. Meet our students and academics, and learn about our stand-out approach to education.
Ps. Lunch is on us!
Join us on:
Saturday 13th January 2024, 10:30am till 3pm

Future dates available
Image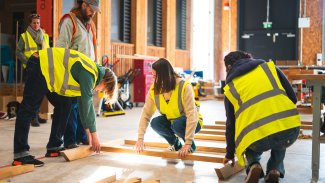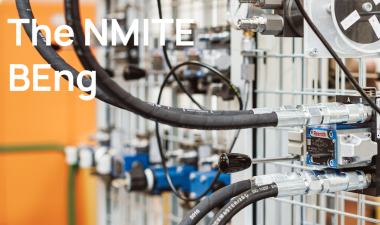 The NMITE BEng
Complete your Bachelors Integrated Engineering degree with NMITE in as little as 26 months! You'll develop the integrated skill set, and sustainability conscious thinking needed to make your impact on our ever-changing world - and fast!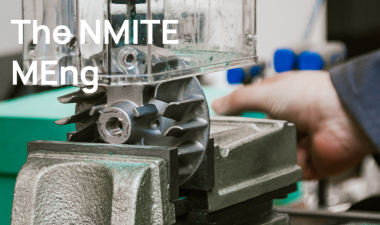 The NMITE MEng
You'll learn how to consider sustainable practice, design aesthetic and functionality when developing ideas, and how to then apply that knowledge to solve real-world problems (and you'll do it all alongside actual employers too!)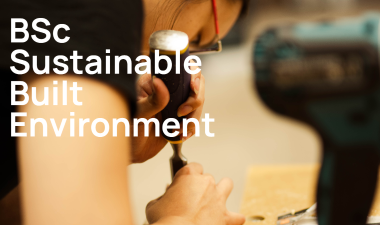 BSc (Hons) Sustainable Built Environment
You'll learn to design, build, renew and reuse through sustainable thinking, build aesthetic and environmentally resourced materials in this breakthrough degree. You won't just be thinking about the future, you'll be building it too!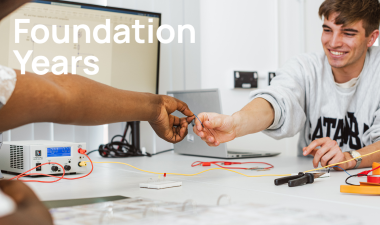 Foundation Years
Don't let a lack of traditional qualifications get in the way of your future - we assess applications based on experience too! If you don't quite have the experience yet; our Foundation Year options could help you on your way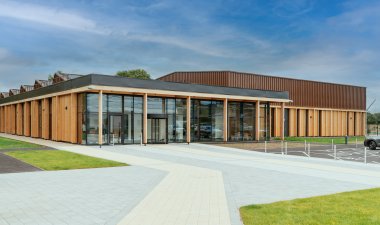 Our Campus
NMITE spans across two sites within Hereford. Skylon Campus is a new, sustainably built smart building constructed from responsibly sourced timber, whilst our Blackfriars Campus has been repurposed and refitted to become a state-of-the-art facility.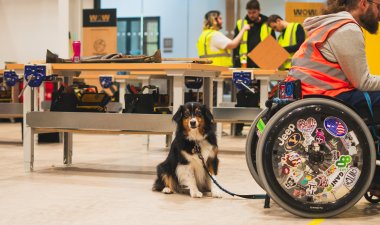 Student Support
Our Student Support and Services team are your number one go to contacts for anything you need help with while you're at NMITE. From now until the day you leave, and every step of the way in between, you'll be supported.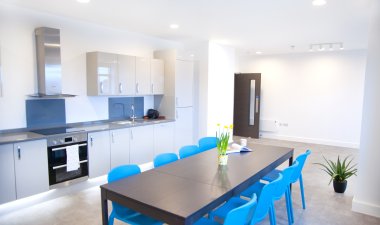 Student Accommodation
Accommodation available for all first year students, and NMITE's brand-new student accommodation is situated at the very centre of Hereford City. Skylon and Blackfriars campus are within easy reach.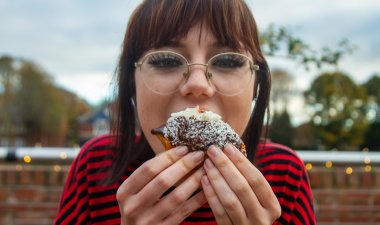 Student Life
Coffee with friends, or late nights exploring. Cocktails (or mocktails) and laughter till morning. White water rafting, live music, performance arts... Hereford; it's a City that's small, but a City no less that does have it all!
Image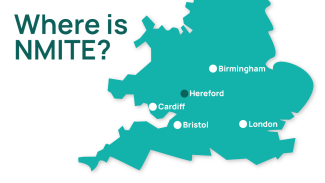 Where in the world is NMITE?
New Model Institute for Technology and Engineering (NMITE) is based in the up and coming rural City of Hereford and plays host to some of the most talented independent businesses within the UK, as well as some big names within the engineering sector. Situated on the Welsh border, Hereford has a thriving food and music scene, is ideally located and accessible via many direct train routes. Hereford has the benefit of having not one, but two rivers flowing through the City, providing an abundance of water activities, pebble beaches and natural beauty. 
Image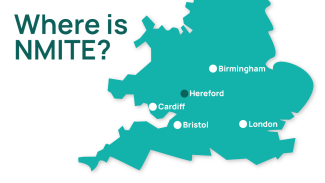 Register your Interest in NMITE 
Looking to become a work-ready, world conscious engineer or built environment professional? 
Please complete the quick form below to receive further information. 
Be part of it. Register now to find out more.
Details
The NMITE MEng has been designed to satisfy the necessary educational standards for the award of Chartered Engineer by meeting the requirements of the Engineering Council Accreditation of Higher Education Programmes.
The NMITE BEng has been designed to satisfy the necessary educational standards for the award of Bachelors (Hons) degrees accredited as partially meeting the underpinning knowledge and understanding requirement for CEng registration by meeting the requirements of the Engineering Council Accreditation of Higher Education Programmes.
NMITE's BSc Sustainable Built Environment Degree has been designed to be compliant with the undergraduate educational framework of the Chartered Institute of Building (CIOB) and we will be seeking accreditation at the appropriate time.