Enhance your skills as a built professional...
Timber TED 1 uses an online and in-person (inclusive of three short, 3-day residentials in Hereford) blended learning approach, combined with NMITE's unique learn-by-doing model of learning and work-based challenges to effect a transformational change in participants that extends beyond the course to industry application.
This course will commence again from Monday 5th February 2024. For further information, or to enquire about availability, please get in touch with us at CATT@nmite.ac.uk
In partnership with


Course overview 
In response to the current skills crisis in the construction sector which requires an additional 350,000 workers over the next decade to deliver the volume of work needed to reach net zero by 2050, NMITE has developed a series of short courses. Designed in response to the industry derived Timber Technology, Engineering and Design (TED) Competency framework requirements these short courses will upskill and reskill the built environment professionals of the future to specifically address the climate emergency.  
The Timber TED courses are delivered by NMITE in partnership with Edinburgh Napier University and Timber Development UK.
Timber TED 1 uses an online and in-person (three short, 3-day residentials in Hereford) blended learning approach, combined with NMITE's unique learn-by-doing ethos and work-based challenges to form the basis and building blocks of knowledge, and to effect a transformational change that extends beyond the course to industry application. 
Split into three modules, Timber TED 1 will cover design, materials and sustainability. 
By the end of this course, you will be able to design and execute a built environment structure informed by the concepts of sustainability and the characteristics of timber as a structural material. 
Already completed Timber TED 1 and ready to enhance your skills further? Check out our Timber TED 2 short course. 
Why choose Timber Technology at NMITE?
Become an enhanced built professional prepared to tackle the climate crisis emergency - by producing net zero buildings utilising sustainable biogenic materials like timber

Benefit from a personalised approach - with small intakes, up to 20, twice a year for each Timber TED course

Develop your practical skills with NMITE's unique applied learning model - all our TED courses incorporate NMITE's approach to learning by doing 
Work on real work-place challenges - each course encourages professional and genuinely creative solutions

Developed to allow you to upskill whilst in your current role - with mostly online learning, and dedicated residential workshops

Courses supported by Edinburgh Napier, Timber Development UK and the wider industry - fully endorsed, including a limited number of funded places

A cut above the rest - we currently provide the only UK equivalent CPD course that directly addresses timber in construction on this scale of detail with associated learning techniques capable of delivering what the market needs
Image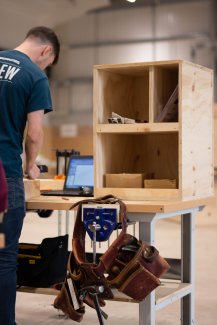 Who is the course for?
Are you already working in the built environment industry — perhaps in technical sales or as an architectural assistant, architectural technologist, trainee engineer or designer —  but looking to branch out, move up, or future proof your skill-set?  
You may already have a degree but you are looking to specialise further.  
You might be looking for a course that allows you to continue working full time in the job you already have, and from your home base. 
If you are already in one of the following careers and are looking to keep up with the demands of the future, this course is for you: 
Building performance technologist | Cost consultant | Structural engineer | Architecture | Architectural technology | Architectural engineering | Building information model and digital technologists | Technical sales and specification | Specialist timber contractors and erectors | Construction project management | Manufacturing and operational management 
This course is designed for a different kind of built environment learner. It's designed for you.  
Interested in applying? For more information, keep scrolling or contact the CATT team. To start our application, click the button below:
Image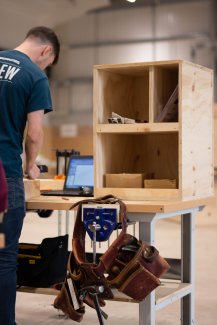 Course details - let's dive into the stuff that matters.
What you'll learn 
The sustainable built environment and timber as a material are core elements in the content of this course.  
Using the unique blended delivery mode that NMITE is known for, as well as our high quality online materials, all backed up by a series of work-based challenges, the Timber Technology Engineering Design 1 course aims to give you an understanding of the principles of timber design construction and engineering methods within the context of the built environment, providing students with an understanding of the principles of sustainability as an outcome of climate change and its relationship to the built environment.  
The course is taught in three modules, with design being the overarching theme throughout the full 12 weeks, and six weeks each looking at materials and sustainability.  
During the course, and through the use of our specialised centre equipped with state-of-the-art technological resources, you will review timber as a construction material, demonstrating its characteristics, testing its qualities, and exploring the technologies applied in its manufacturing. 
Through this course, you will become part of a community of knowledge in timber as a building material, contribute to the UK community of practice in sustainable built environment, and gain necessary timber professional attributes to transform the built environment.  
How you'll be taught 
This 12 week course is delivered remotely so the majority of the content will be taught via online tutorials and interactive e-learning activities to form the basis and building blocks of knowledge. The course is divided into a nine week block of online learning (three and a half hours per week)and engagement with tutors and peers via online discussion forums, and three challenge weeks.  
During your three workplace-challenge weeks, you will spend three days on the NMITE campus in our custom-built learning centre in Hereford, which uses an instrumented hybrid structure consisting of design studio and breakout spaces as well as two 700sq m workshop areas, that demonstrates advanced timber technologies. During your time in Hereford you will have the opportunity to network with our partners and other professionals in the industry through organised activities. 
Example Residential Workplace Challenge Week 
The below example Workplace Challenge week took place at the start of the Timber TED 1 programme and was used to establish core competencies and to help the students meet one another and begin networking from an early stage in the programme.
Day 1
Day 2
Day 3

Introduction and course registration.

Icebreaker activity.

Introduction to design brief, design sketching and scientific measurements.

Workshop demonstration.

Networking dinner.

Seed to building tour:

Forest management walk.

Sawmill tour at Whitney Sawmill.

Timber Passivhaus visit.

Introduction to Materials Module.

Moisture measurement in wood.

Centre for Advanced Timber Technology site tour.

Connecting Timber workshop 

by Rothoblaas.
How you'll be assessed 
At NMITE, we believe in ongoing assessment, rather than tests and exams that don't suit all learning styles. Throughout the course, you will be given a number of activities, such as producing a short technical report or giving a presentation to the group, that will be used to assess your understanding of the content being taught. In addition to these activities, we will hold critique sessions and be continually assessing your in-studio progress and your contribution to forum discussions. As the course progresses, you will produce a personal portfolio of your work, which will form the final part of your assessment.   
Module topics  
The course is taught in three modules, with design being the overarching theme throughout the full 12 weeks, and six weeks each looking at materials and sustainability.  
Timber TED 1 Competency Framework: 
Core Technical Competencies: 
Design and specification 

Sustainability and the circular economy 

Health, safety, regulation and legislation 
Building science and materials 
Cross-disciplinary Competencies: 
Communication 

Business and commercial 

Quality 
Management 

Digital and data 
Image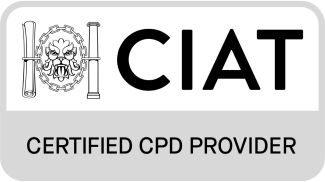 Course duration
The course lasts 12 weeks, nine of which will be delivered online (three and a half hours per week) and the remaining three are challenge weeks which will be split between our campus and the workplace (60/40). Following your successful completion of this course, you will have the option to progress onto the second course in this series, Timber Technology Engineering Design 2. 
Entry Requirements
There are no prior qualification requirements to enrol on this course but learners will come from a built environment profession. Teaching will be conducted in English and students are expected to meet NMITE English language requirements. Learners will need to have the right to study in the UK 
Fees
£3,000+VAT (excluding accommodation)
NMITE is registered with The Chartered Institute of Chartered Institute of Architectural Technologists.
Image