Image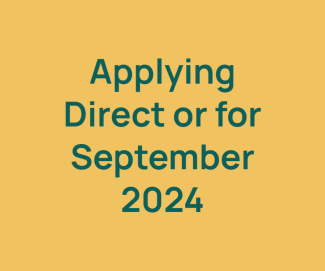 Applying direct, and for September 2024
We recommend applying for an NMITE degree through UCAS. This way, you'll have sight over all your submitted applications, and any offers received. 
Prefer to apply direct? We accept direct applications throughout the year. We also accept students through Recognition of Prior Experience (RPEL) . You can apply directly to NMITE for September 2024 entry using the application form below, and selecting 'Apply Direct.' Upon completion of your submission, a member of our admissions team will be in touch. 
Remember, you can apply direct to NMITE in addition to any UCAS applications that you may already have in progress. 
Image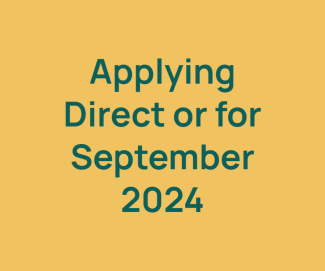 Next steps
Once we receive your application, we will assess your academic potential based on your qualifications, grades and your written statement to find out more about you as an individual and your motivation for studying at NMITE.
Our goal is to make your application process as easy as possible. 
Timber Technology Short Courses 
Apply now for Timber Technology Engineering Design 1 starting Monday 5th February 2024
You can also start your application for NMITE's Timber Technology Design short courses via the form below. Please select Direct Entry, followed by your chosen short course to apply.
Registering for an account at NMITE does not commit you to anything, but it does give you access to further information through our student portal - MyNMITE. You can save your progress and return at any point by logging in.
Start your application (or pick up where you left off!)