#bepartofit
NMITE – a vision of tomorrow.
The future of engineering.
Inclusive, creative, passionate.
A totally new way of learning.
Nestled in the heart of Hereford.
Impact: Global
Feel: Local
A Revolution in Higher Education
It's time for a change, and not just small steps. A revolution.
We started by putting students, and the organisations who will employ them, at the heart of our plans.
They helped us visualise and then create a unique world-class institution, filled with challengers and pioneers, problem solvers who learn by doing, lateral thinkers who design and innovate in context and with purpose, communicators, collaborators, resilient, at home with complexity.
Join us in welcoming this amazing new generation of engineering game changers. They're beyond work ready.
#bepartofit
Image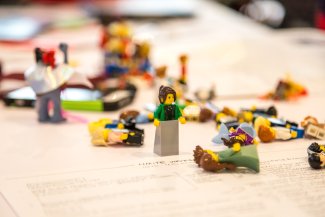 Becoming NMITE
We asked them. Then we empowered them. If you want to change the picture, you need the boldest and bravest thinkers. Human catalysts. Setting the stage for changing education. Then the world.
Meet the Team
Not a shy one in the bunch.
Committed disrupters, whatever their field of expertise.
Risk-takers to support those who take risks.
Dedicated to a finding a better path. And to the NMITE vision. 
Work With Us
Being at NMITE and working with our team is like nothing you've ever experienced. We're lean, agile, and work in cross-functional teams. We break new ground daily (and not just for buildings). Each task is different, and never without challenges. The list of To Do's is endless, and most solutions have to be pretty creative.
But the job satisfaction is amazing, and you'll never be bored.
We're looking for people who can work independently and within teams. So, the best fits for us are the rebels, challengers and dreamers with a real drive to change education for the next generation.
Sound like you?