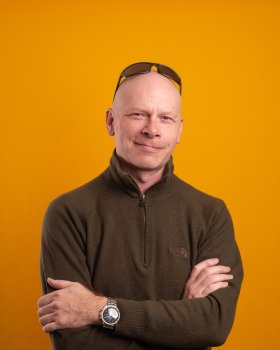 Associate Professor, Academic Lead for Curriculum Partners
After completing a research degree looking at the very human effects of industrial and global modernisation, Peter went to work in the aerospace sector, delivering to and then developing, evaluation and qualification regimes for multi-national aircraft programmes working at the major flight test centres of Europe and the US. Following this, spent ten years working as a Scientific Advisor on cross-government initiatives, dealing with dynamic problems in Security and Infrastructure.
Peter is looking forward to translating his experiences into a learning programme enabling NMITE's graduates to develop a validated, worthwhile, portfolio of knowledge, skills and behaviours.
Qualifications
MA (Ebor) – Research into the effects of modernisation on working practices. BEng Hons in Electronics Engineering, University of York.  Chartered Engineer, Member Institute of Engineering Technology.