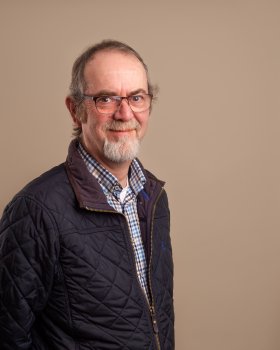 Founding Faculty, Professor of Engineering Education & Head of Programme Development
I have worked internationally for companies including Ford Motor Co, Nissan Motors, BTR/Invensys, Garratt/Honeywell and VW/Bentley Motors, and established and managed a design consultancy.  As a change agent and industrial trouble-shooter, I like contributing to the effectiveness of organisations across a variety of industries. I joined Harper Adams University, in 2008 where I taught Manufacturing Engineering, Engineering Design and Technical Project Management at both undergraduate and postgraduate level.
As Senior Lecturer, Course Tutor and Learning Innovation Leader I focused for the last 5 years on the implementation of change in the design and delivery of HE Engineering education, concentrating on the development of the resilience and capability of the graduate and the development of the practices which influence the learning process; particularly the motivation and engagement of students during learning, curricular design and the management of threshold concept learning, and Assessment QA.
Qualifications
BA (Hons.), CQP MCQI, MSAE, FHEA