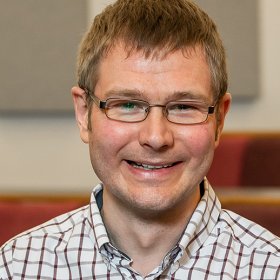 Academic Director and Professor of Learning & Development
Professor Gary C Wood is a National Teaching Fellow and a specialist in learning, teaching, and assessment. He joined NMITE as Academic Director, in July 2021, from the University of Sheffield, where he was a member of the founding team and head of Sheffield Engineering Leadership Academy, and also led the development and implementation of an embedded professional skills spine for mechanical engineers. He is recognised for developing innovative, enterprising, authentic learning experiences, drawing on and contributing to regional skills ecosystems.
Gary's approach challenges students to learn through real-world experience, and connect learning to career aspirations. As well as national impact, he has developed teaching teams and shaped employability policy overseas.
Find out more about Gary's work on his academic website: www.garycwood.uk
Details
BA(Hons) English Language with Linguistics
PhD in Language Acquisition
PG Certificate in Higher Education
Senior Fellow of the Higher Education Academy
National Teaching Fellow