BEng (Hons) Integrated Engineering
Apply now for September 2023
Become a work-ready engineer... and fast!
NMITE's BEng (Hons) Integrated Engineering has been modelled on some of the best engineering universities in the world. Created with input from actual engineers in industry, NMITE's BEng degree will see you immersed in design and innovation.
Our range of BEng courses will see you develop the hands-on experience you need to make your impact as an engineer, all whilst developing the specialist and multi-faceted knowledge required to take on, and help solve, the problems that matter to you. 

Explore our full BEng offering below, and find your fit, or simply click below to start your application. 
Our Bachelors Integrated Engineering (BEng) - designed to make you work-ready, employable and at less cost than at other, more traditional, institutions. 
Real-world learning – hands-on experience from day one with real employers, solving real problems.
No traditional exams – instead, you'll have your own personal learning portfolio that will live on with you after graduation.
Learn 9-5, Monday-Friday - modelling the real workplace. Your own time is just that, undisturbed for you to enjoy.
Applications welcomed from a variety of backgrounds - no need for Maths or Physics at A level, we'll teach you what you need to know! 
Course Details
Develop hands-on, practical skills throughout your study with experienced academics, and employers from industry to guide you along the way
You'll gain the ability to integrate, synthesize, apply and gain knowledge, with an awareness of social and ethical responsibilities.
Learn to identify problems that need solving, and to find creative solutions to society's challenges.
Receive support, whenever needed - 1:1 support through your allocated Personal Tutor, use of Academic Skills and Knowhow Centre, and Student Services. 
Students can expect significant involvement of external commercial partners throughout the course, clearly differentiating NMITEs approach from other engineering courses.
Designed to satisfy the necessary educational standards for the award of Bachelors (Hons) degrees accredited as partially meeting the underpinning knowledge and understanding requirement for CEng registration by meeting the requirements of the Engineering Council Accreditation of Higher Education Programmes.
Three modes of study to choose from:
Choose one of three degree courses to suit you...
We get it. One size doesn't always fit all. That's why we offer a variety of ways in which to study an NMITE degree. Study over 3 years with our standard route, fast-track your way to success in just over 2 years, or choose our Foundation year option should you require a boost before continuing onto one of our full technical degrees. 
BEng (Hons) Integrated Engineering - Standard duration (3 years) 
Your BEng degree in 3 years. Designed for students looking to follow a more typical timeline of study.
BEng (Hons) Integrated Engineering - Fast Track (26 months)
Develop your engineering abilities, enhance your employability, and complete your BEng qualification in just over 2 years.
BEng (Hons) Integrated Engineering with Foundation Year
Taken over one full academic year, our foundation year will see you develop the key transferrable skills and subject-specific knowledge needed to progress onto an NMITE degree without the need to reapply. 
Fees (September 2023)
Fees: £9,000 per year
International Fees: £18,000 per year
Entry Criteria
Either: 

112-128 UCAS points or equivalent

Or:

 Evidence of prior learning through alternative employment and education pathways*

GCSE Maths and English should be Grade 5 or above.

Students whose first language is not English are required to have IELTS grade 7 with a minimum of 6.5 in each component or an alternative qualification.
*If you are applying without formal qualifications but have relevant experiential learning of at least three years, your application will be considered through the Recognition of Prior Experiential Learning (RPEL) procedure.
BEng (Hons) Integrated Engineering Modules
Foundation Year
Creativity and fundamental skills for Engineering
Applying theory to Engineered Structures and Mechanisms
The Basic Blocks of Engineered Artefacts
Complex Systems and global engineering
Level 4
The 21st-Century Engineer
Thermodynamics & Fluids
Statics and Dynamics of Simple Mechanisms
Fundamentals of Electronics & Control Systems
Level 5
Creating Social Value through Engineering
Energy Systems
Statics and Dynamics of Complex Mechanisms
Modelling & Monitoring Performance of Systems
Level 6
Managing Engineering through Projects
Data-Driven Engineering
Optimising Manufacturing Systems
Bachelor Project
Module Delivery
The course is taught one module (30 credits) at a time over an 8 week period. 
Students on the standard three year degree course will take four modules over an academic year (120 credits and 32 taught weeks per year). Students on the Fast-track degree course will complete 5.5 modules in each academic year, plus one module in the final two months of study.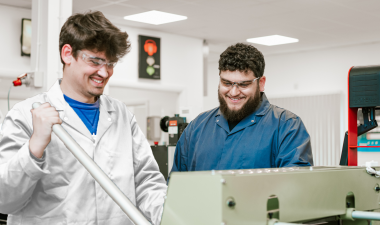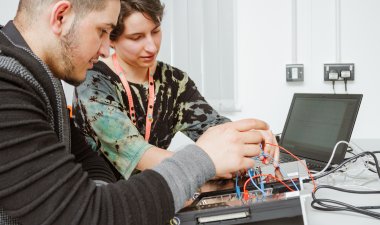 Which course is right for me?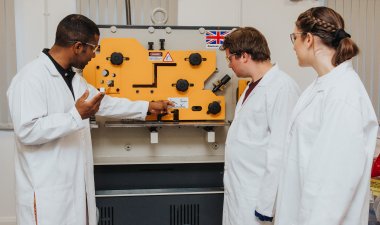 Employability 
The engineering industry desperately needs graduates with subject knowledge and excellent problem-solving skills, with the ability to apply these skills to real-world environments. Collaboration, communication and project management are woven into the NMITE approach - why? Because we've had your employability in mind since day one of NMITE's conception.
We secure your employability through an immersive, employer-engaged course offering where knowledge, contextual understanding, work experience, employability skills, and perspective are integrated within. 
A distinctive feature of NMITE is the integration of our partners into every stage of learning. Our model of working on real-world challenges brings you into contact with employers of varying sizes and from a multitude of sectors including security, health, energy, sustainability, food production and infrastructure, working on projects that enhance their business. 
Each step of the way through your NMITE journey, your work will be done in partnership with industry, guaranteeing that the learning taking place is not only up to date, but reflects a real engineering environment. This interaction with many partners will allow you to build an extensive network and demonstrate your engineering ability to a wide range of future employers.
 
Image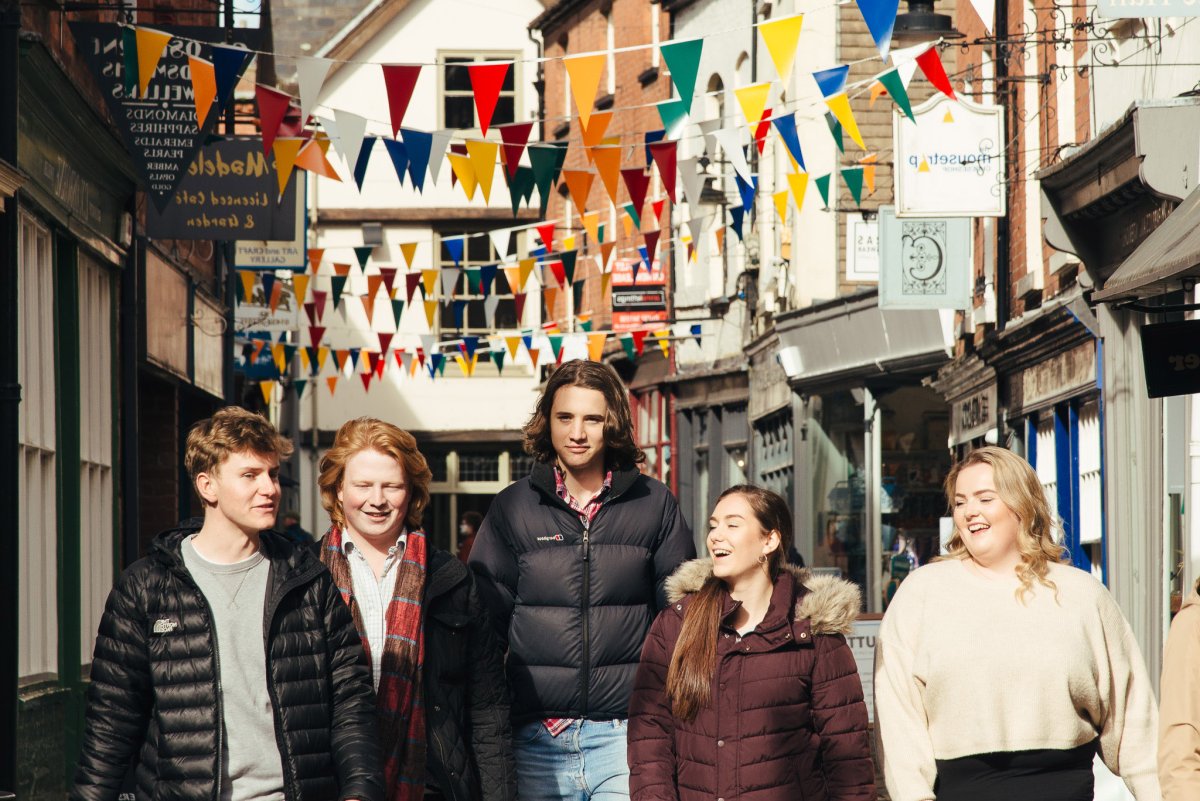 Get In Touch
For questions regarding study and admissions please contact us.