What are NMITE's tuition fees?
We recognise that higher education is one of the most significant investments you will ever make. At NMITE we're dedicated to broadening diversity and access to students who undertake the study of engineering.  
September 2023:
MEng Integrated Engineering
Tuition fees for NMITE's Master's Degree in Integrated Engineering are £9,000 each year*.
Accelerated - Tuition fees for NMITE's accelerated Undergraduate Master's Degree in Integrated Engineering are as follows:
£10,800 PA
NMITE is providing a fee reduction of £3,900 for those joining in September 2023. The fees are now:
| | |
| --- | --- |
| Year 1 | £9,000 |
| Year 2 | £9,000 |
| Year 3 | £10,500 |
It is important to remember that you'll be spending less on tuition fees and costs as you will be graduating with your MEng, and able to enter the world of work, in three years, a year less than at traditional universities. 
BEng (Hons) Integrated Engineering
Tuition fees for NMITE's BEng (Hons) Degree in Integrated engineering are £9,000 each year*.
Fast-track - For NMITE's Fast Track BEng' (Hons) Degree the tuition fees are £9,000 each year* (£1,500 for the final 2 months of your study). Much like our MEng programme, you will be graduating in two years and two months rather than the usual three years. Meaning you will graduate ten months sooner than at traditional universities.
BSc (Hons) Sustainable Built Environment
Tuition fees for NMITE's BSc (Hons) in Sustainable Built Environment are £9,000 per year*.
Foundation Year Fees:
Tuition fees for NMITE's Foundation Year are £9,000*, followed by the standard tuition fees of the course you are studying.
Fees for International Students:
NMITE's fees for international students for our Degree courses are £18,000 each year (£3,000 in the final 2 months of study for Fast-track BEng students).
Image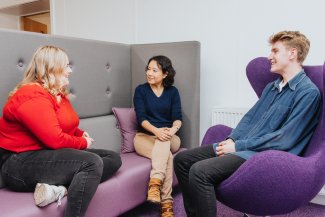 Will I receive financial support through NMITE?
The two main costs you will face as an undergraduate student are tuition fees and living expenses. If you require financial support, you are encouraged to apply first for financial support via the Student Loans Company and then to reach out to NMITE if additional support is needed. If you are a self-financing student, details on when and how to pay your fees can be found below.
Our Fundraising Team is working all the time to add to our resources to assist students facing hardship and students for whom financial support might make the difference in enrolling at NMITE. If you're unsure what you may be eligible for please contact us. 
To find out about our full range of available Scholarships, Grants and Bursaries, click below. 
Image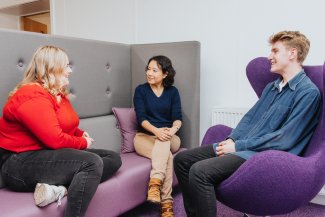 Student Finance and Financial Support
You can apply for a grant to cover NMITE's fees through the student loan system. The Tuition Fee loan is available regardless of family income. You will not be required to start repaying the loan amount until you are earning over a certain amount (£25,575 a year from 6th April 2020). It is important to apply for your funding as soon as you can and NOT wait until you have received a confirmed place at NMITE.
In addition to loans to assist with your fees, you may also be eligible for additional support in the following areas:
If you have any queries or questions about available financial support, you can contact the Student Support Team who can direct you to relevant information and talk you through the process.
Paying Your Fees
You don't need to pay your tuition fees until after you are fully enrolled as a student at NMITE.  The Finance Department will remind you when your fees are due by notifying you and issuing an invoice.
If you are registered with the Student Loans Company and in receipt of a student loan from them, NMITE will have collected this information as part of your enrolment process and will collect your fees directly from the Company. If you are a self-financing student, or a sponsored student, you must arrange to pay your fees independently.
If you are paying your fees independently we will start invoicing for tuition fees and any costs approximately 30 days prior to the date which has been communicated to you as your official start date at NMITE. Subsequent fee payments will be sent approximately 30 days before due date, and notification will be sent to you that an invoice has been generated. You will be billed separately by your accommodation provider under the terms in your rental/housing agreement.
Your invoice will be sent to you at your registered address. Once you have received your invoice, you or a third party can:
Pay in full, following payment instructions on the invoice, using bank transfer (speak to the Finance office for details).
Set up an instalment payment programme by speaking with the Finance Office directly. If you choose to pay in instalments you need to make sure you know when the payment dates are so that you do not fall into arrears. 
The Finance Office is available to help, and can be reached by e-mail.
Fees are determined by UK Government Policy and are subject to annual review. If you are considering applying to study at NMITE in subsequent years, fees will be confirmed and published on our website in the months leading up to each recruitment/admissions period.
More information will be available on NMITE's Student portal, MyNMITE, for support with Budgeting, Top Tips for Spending Less, How to Spend Safely, and support with money worries.  It is important that your time at NMITE should not be overshadowed by unnecessary financial worries and the Student Support team can help you to resolve problems or concerns relating to your finances during your time at NMITE.