It's crucial that NMITE learners have access to the most current real-world equipment, the best financial support and the broadest enrichment opportunities that together we can offer them. They also need to be backed up with the best kit, the best teams, the best experiences and the least debt. After all, we're expecting these bold and creative individuals to find solutions to the world's challenges. 
This is where we – and they - need your help. You can play an important part in the future of engineering education by making a gift through our regular giving scheme, Ignition.
Make your Regular Gift today
Using the form on this page you can setup a regular donation.

Your generous gifts will help aspiring engineers get the education they need to tackle the world's challenges head on.
 
£5 a month could buy materials for a 3D printer so learners can print prototypes and test their ideas.
£15 a month could help deliver professional skills workshops, equipping learners with the skills they need to make a real difference in their chosen careers.
£30 a month could give learners access to specialised reading materials to support their studies and expand their knowledge of the world around them.
£75 a month could buy a year's worth of engineering project materials and resources for one learner.
When you join Ignition  you'll receive exclusive reports explaining how NMITE learners are benefitting from your generous donations. You will also be the first to find out about public exhibitions, lectures and demonstrations organised by NMITE.
Most importantly, you'll be helping NMITE learners become highly employable engineers with more practical skills and real-world experience than other graduates.
Image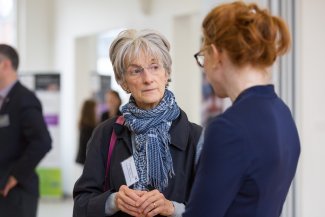 Payroll Giving
Payroll Giving is a tax efficient way to give to NMITE. Your donations are taken directly from your salary, after National Insurance but before tax. This deduction means your tax is calculated on a lower amount. The deduction could even result in you falling into a lower tax bracket. 
| | | | | | |
| --- | --- | --- | --- | --- | --- |
| You Pledge | 20% taxpayer: You pay | 40% taxpayer: You pay | 45% taxpayer: You pay | Processing fee | NMITE receives |
| £5.00 | £4.00 | £3.00 | £2.75 | £0.25 | £4.75 |
| £10.00 | £8.00 | £6.00 | £5.50 | £0.25 | £9.75 |
| £50.00 | £40.00 | £30.00 | £27.50 | £0.25 | £49.75 |
By setting up a regular donation through your payroll, you'll be enrolled in our Ignition scheme. 
Please contact the NMITE team to find out more.
(P.S. We're so committed to NMITE that half of our own team have already enrolled!)
Image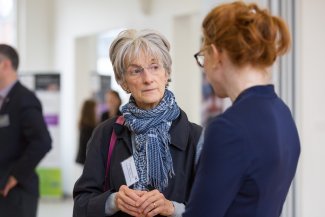 Other Options
Not ready to make a regular gift but still wanting to help? Support future engineers with a one-off donation.