An Engineering

Undergraduate 

Master's Degree in Just Three Year
By now we hope you are getting excited about the MEng Integrated Engineering and that you've got lots of good questions that you'd like to explore further.  This section is loaded with information about why the course is designed the way it is, what's in the course, how your days and weeks will be spent, how you'll be assessed and generally all things "about" the programme - all discussed from your perspective.
 From here you can explore what's Behind Our Approach, learn more about details of The Course, meet The Academic Team, or find out more about Student Life @NMITE.
Image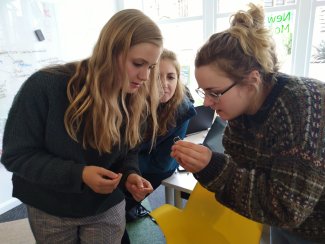 Let's Talk About the Future – Your Future . . .
We're all nervous when we hear about "the strange times we're living in," but let's face it, the times they are a changing! Problems are more complex and they're often global. Solutions require working across professions. Even smaller, simpler, local challenges and needs mean working with teams, regulations, and constraints that require great problem-solving skills, resilience and personal creativity. 
Today, the UK and the world need more engineers and this need is going to continue for a long, long time.  But the world doesn't need just any engineers – it needs a new kind of engineer.  
Image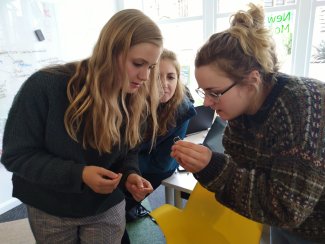 The global challenges that you will face in your lifetime – even just as a citizen - are multi-faceted, inter-related, accelerated and difficult. Environmentally safe and reliable food production, access to clean water, clean energy, the safe and free use of information, and sustainable infrastructure, transport and communities – all are challenges which by their nature require engineers to solve them. You, as one of these new engineers, must have knowledge that goes beyond basic engineering principles, must understand the context and implications of your work, must be creative and collaborative, and must be able to actually build and deliver the solutions you conceive.
At NMITE we believe that traditional engineering programmes, designed in the past, don't best prepare the new engineers needed to meet our complex challenges. So, this degree is about you, really, and for you and for the generations ahead.  It's about your world today, and our world tomorrow.  The degree is an homage to the dozens and dozens of your peers who helped us to understand the urgency of preparing to meet these challenges, who contributed to the design of this programme, who helped us to build NMITE, who will come and study with us, and who want, quite simply, to be part of the solution.
The NMITE MEng has been designed to give you the knowledge, context, and skills to learn, develop and evolve your career – now and in our ever-changing world.