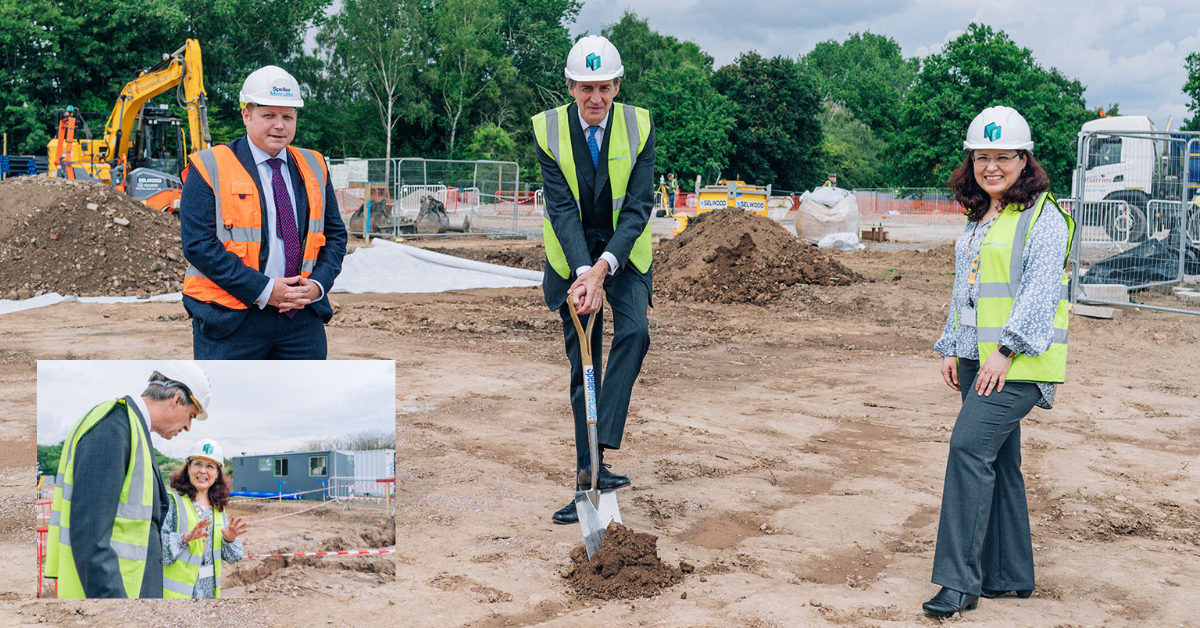 Monday August 2nd, 2021, proved to be a big day in the chronicle of the New Model Institute for Technology and Engineering (NMITE) with its second campus – Skylon hosting its very first open house event and private sod-turning ceremony.
NMITE and build partner Speller Metcalfe welcomed local businesses and partners onsite (hosted at the Shell Store, Rotherwas) to experience first-hand the campus plans and educational aspirations for NMITE's second campus. Notable speakers included Professor Robert Hairstans (CATT Director) and his Edinburgh Napier University student team, and Professor Beverley Gibbs (Chief Academic Officer) who showed how NMITE's developing campus will be used to enable the delivery of student centric learning, play a fundamental role in building industry partnerships, support students in tackling real world challenges and qualify NMITE in educating the next generation of work-ready engineers.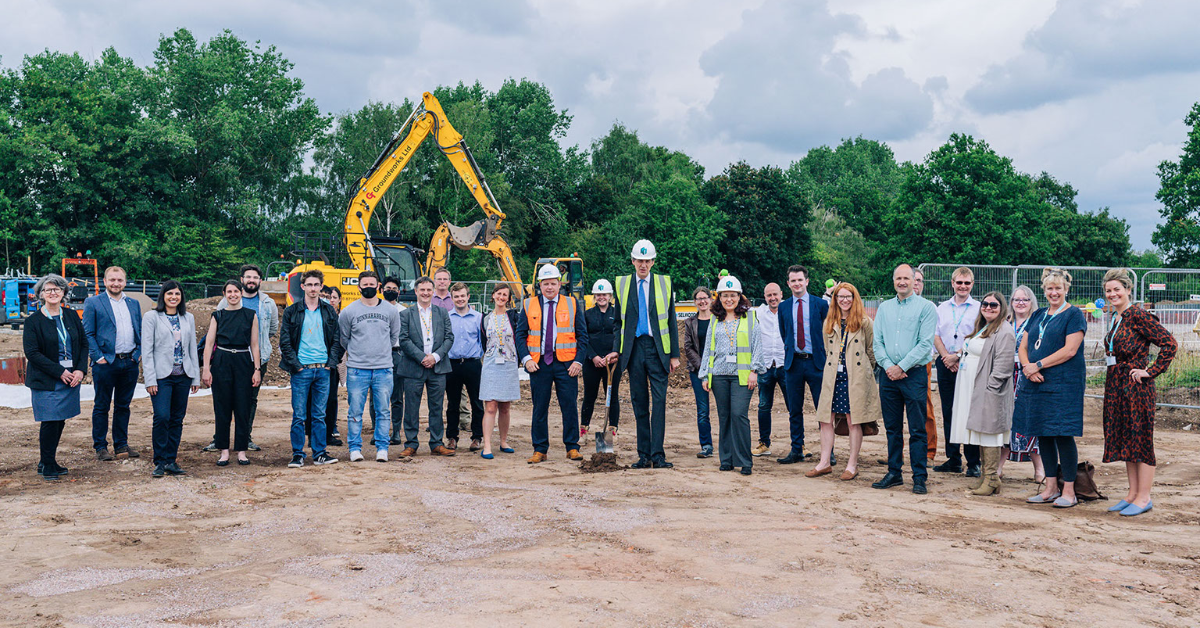 "This has been a fantastic opportunity to engage with local organisations about the work we are doing to develop the NMITE campus, with positive contributions and questions raised from our business community," said Adrian Speller, technical director at Speller Metcalfe.  "As a local contractor we are not only excited to be a part of the development stage, but a part of the legacy that NMITE will have on the Herefordshire community and its students – some of whom we may have the opportunity to work with as future industry professionals."
Mr Edward Harley OBE, Her Majesty's Lord-Lieutenant of Herefordshire; Adrian Speller, Technical Director at Speller Metcalfe and Professor Elena Rodriguez-Falcon, NMITE's Chief Executive Officer concluded the day's events with a private sod-turning ceremony, recognising the commencement of the Skylon Campus Build and signifying the next phase in NMITE's growth. In her ceremonial address Professor Elena Rodriguez-Falcon commented: "The creation of our second campus and the soon to be home of our Centre for Advanced Timber Technology (CATT) and Centre for Advanced Manufacturing (CAM) starts here, today.  This project has been a long time in the making, but this moment signifies breaking ground and project commencement, and is a momentous occasion for all of the NMITE family."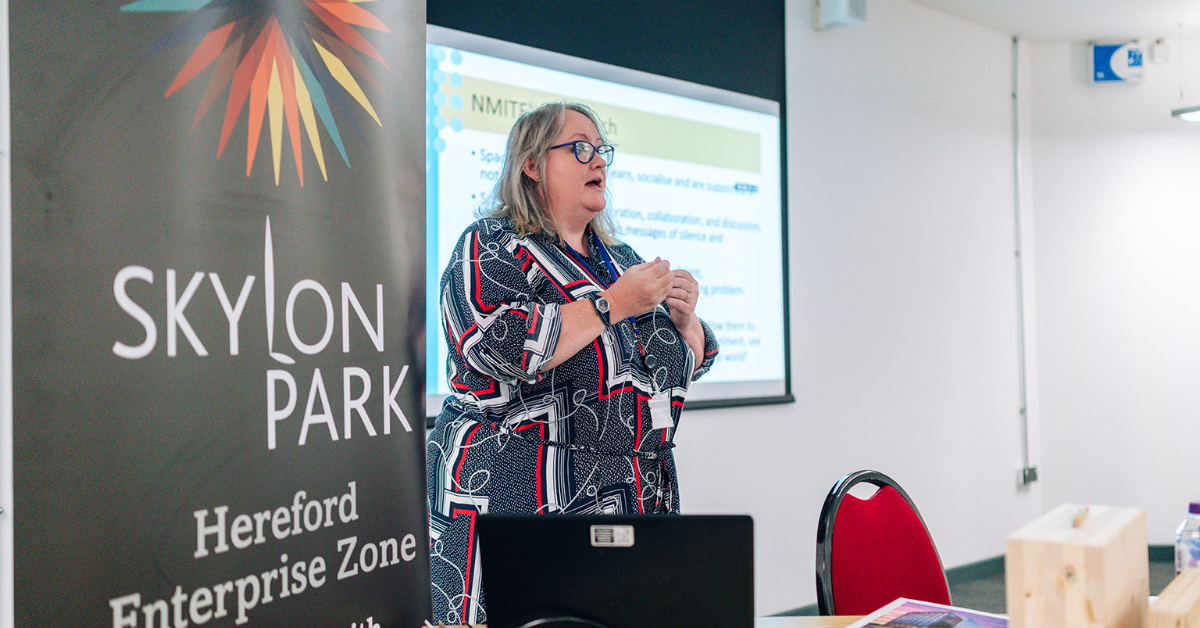 NMITE will welcome their first cohort of Integrated Engineering Undergraduate Master's Degree students (aptly named as Pioneers) to their city centre Blackfriars Campus on the 6th of September 2021. Skylon, NMITE's second campus will house the Centre for Advanced Timber Technology (CATT) and the Centre for Automated Manufacturing (CAM) and is anticipated to open its doors to NMITE students, September 2022.