Following on from their successful Military Showcase in 2019, the New Model Institute for Technology and Engineering (NMITE) were delighted to once again, open their doors to Armed Forces and associated personnel at their Military to Business event 2021 (sponsored by corporate partner Kinetic 6) held at Hereford Racecourse, 29th July 2021.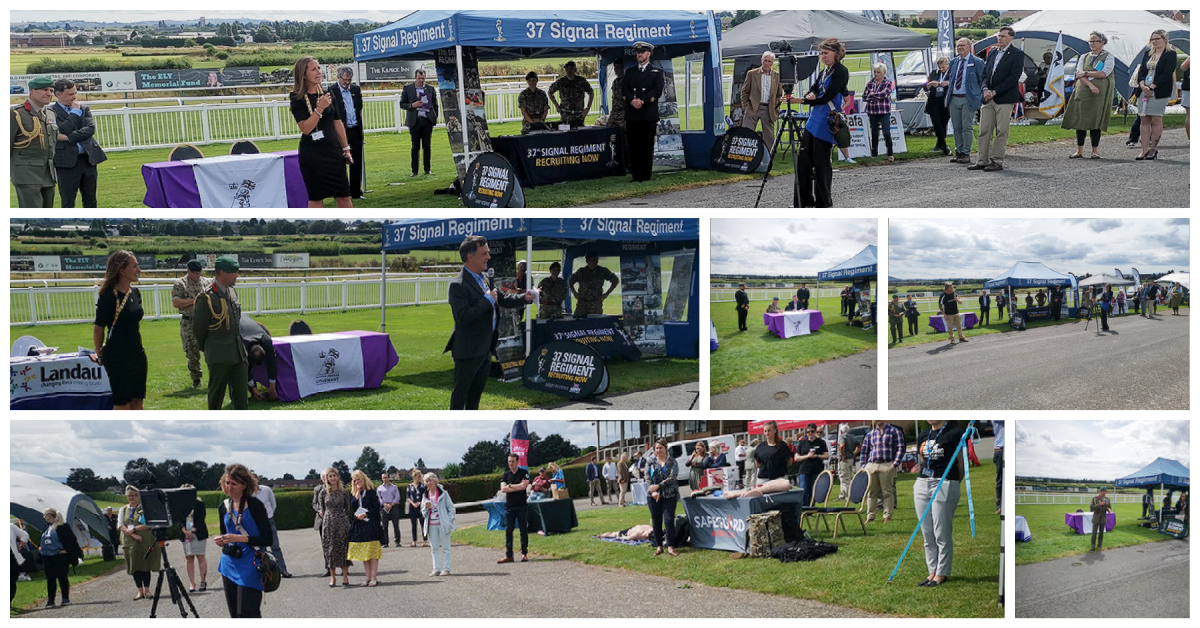 Over the past 3 years NMITE has been committed to working closely with Military and Veteran communities, both in Hereford and further afield; offering dedicated and easily accessible support to Veterans seeking access to new avenues of employment and education, particularly in the fields of engineering.
As keen advocates of the Armed Forces Covenant, NMITE praised Herefordshire Veteran Support Centre (HVSC), Herefordshire & Worcestershire Health and Care NHS Trust, and ABT Products Ltd in pledging their commitment and signing of the covenant during their event.  
Sam Lewis (HR Director, NMITE) commented: "As gold award holders of the Armed Forces Covenant, supporting military and veteran personnel on their educational and career journeys sits close at the heart of our NMITE endeavours and I'm delighted to see so many businesses and military folk at our event. We have doubled our event footfall since 2019 and its truly heartening to see so many likeminded supporters attending today."
Royal Marines Brigadier Jock Fraser, Naval Regional Commander Wales and Western England said:
"I was delighted to attend the NMITE military to business showcase today and it was a privilege to
sign the Armed Forces Covenant with ABT Products, the Herefordshire Veteran Support Centre and the Herefordshire and Worcestershire Health and Care NHS Trust.
In signing the Covenant these companies have formally recognised the contribution serving regular and reserve personnel, veterans and service families make to the local community and surrounding area.  The Armed Forces continue to enjoy tremendous support in the region from the public we serve, and I hope that the pledges today will inspire other organisation to sign the Armed Forces Covenant too."