Book to attend our next Open Day
You're closer to becoming an engineer than ever before. Whether you've had your eye on one of our Integrated Engineering degrees, are ready to get stuck into our BSc Sustainable Built Environment, or simply want to take a peek at our facilities, booking onto an open day will give you a real taste for the NMITE difference! 
Our next available dates:
Saturday 13th January 10.30am 'til 3pm - in-person open day
Wednesday 14th February 10.30am 'til 3pm - in-person open day
Saturday 23rd March 10.30am 'til 3pm - in-person open day
Saturday 13th April 10.30am 'til 3pm - in-person open day
Saturday 15th June 10.30am 'til 3pm - in-person open day
Saturday 20th July 10.30am 'til 3pm - in-person open day
Can't make any of these dates? Please fill in our form here, and we will contact you about future events.
Image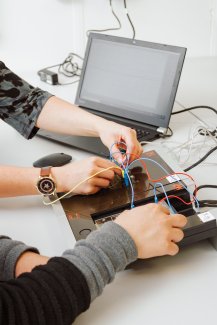 What to expect:
Look around our new state-of-the-art campus facilities
Discover NMITE's unique approach to educating the engineering and built environment workforce of the future 
Learn more about our game-changing degree programmes 
Find out about our scholarship & bursaries, admissions, and enrolment process
Explore student life here in Hereford, and chat with our students and academic teams
Take a tour of our new and accessible en-suite student accommodation in the heart of the city
Refreshments available throughout the day 
If you'd like to join us on any of our Open Days, please complete the form below to choose and register for an event.
For information on how NMITE can support you in attending any of our Open Days, click the button below.
Image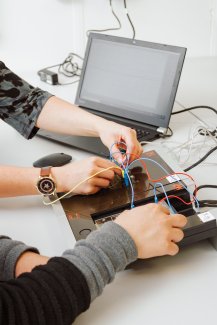 On completing the form you should receive a short confirmation email. if you have not received this, please check your junk inbox or contact us.
Where to find us:
NMITE
Blackfriars St.
Hereford
HR4 9HS
We're excited to get to know you - until then please download and explore our NMITE Guide for Applicants where you'll find handy hints, tips and information about our MEng programme, student life and the NMITE educational ethos. 
NMITE Travel Fund
NMITE has a Travel Fund available to support individuals who wish to attend an Open Day.
NMITE is committed to widening participation to higher education. The aim of this fund is to provide assistance to individuals, who are typically underrepresented in HE.
Individuals who meet at least one of the criteria outlined below may receive assistance with the cost of travel to one of our Open Days. The maximum assistance for travel available is £50.
Eligibility Criteria
Eligible for Free School Meals OR Pupil Premium within the last 5 years
Students currently in local authority care ('looked after') and students who have previously been in local authority care ('care experienced').
Young carers and young adult carers. Young carers have unpaid caring responsibilities for a family member with any type of illness, disability, or addiction, who cannot manage without the young carer's support.
Estranged students. Students who are irreconcilably estranged from their parents, meaning that they have not had verbal or written contact with any living biological or adoptive parents for a significant period, and this will not change.
People from Gypsy, Roma, and Traveller communities.
Refugees or sanctuary seekers.
Mature students, defined as prospective students aged 21 and over, with no previous university experience.
Have a disability or specific learning difficulty as defined by UCAS
Making an application
Anyone wishing to apply must complete an application form and will be required to provide evidence that they meet the eligibility criteria. You have up until one week after the event to submit the application. To start an application please contact: studentsupport@nmite.ac.uk
If your application is successful, you will be able to claim the cost of your travel, subject to the terms and conditions of the Travel Fund. You will need to provide evidence of costs such as train tickets or journey mileage from your home address.
Please see here for full Terms and Conditions
For information on how NMITE process your personal data please refer to the NMITE Website Privacy Notice