NMITE is proud of its place in Herefordshire.
Alongside offering innovative degrees in both engineering and technology, we've been delivering on our Herefordshire Skills for the Future Project, an impactful skills mission supported by European Social Funding. We have worked collaboratively with young people, educational providers, growing businesses, and their employees to identify skills gaps, and to develop and deliver the skills needed to meet the demands of the future.
Now, as part of an exciting new development coming to NMITE, and to Herefordshire, The Skills Hub will see us continue this mission.
Image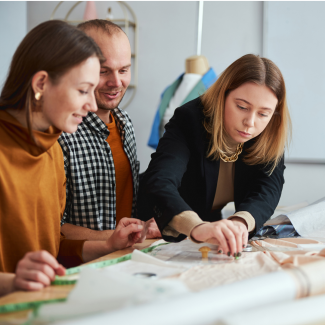 Introducing: The Skills Hub
Building on our work to date in the region, we have ambitious plans to build a dedicated, new Future of Work Skills Hub (The Skills Hub) that will enable us at NMITE to substantially increase our impact.
We have secured over two million in capital funding to establish The Skills Hub, a core element of the Hereford Stronger Towns programme. Located on NMITE's Blackfriars campus, the developing hub enjoys full capital funding, secured from central Government, to build a high-quality facility.
The Skills Hub will equip the workforce of today and tomorrow with advanced skills that promise a brighter future and help address the chronic skills shortage throughout Herefordshire. The hub will be a futuristic space, designed to support innovation, entrepreneurship, skills development and business growth in Herefordshire. Our local community can access a portfolio of programmes, and courses including other forms of support helping them prepare for the future of work.
Image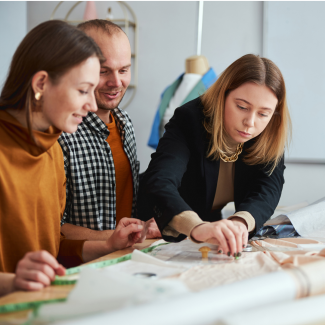 Shaping Future Skills
Users of The Skills Hub will partake in a blend of experiences from an immersive reality series to digitalisation and developing technologies that will form the workplace of the future.
The hub will see users have the opportunity to learn about future-forward areas such as simulation, prototyping and ideas testing combined with a portfolio offering of programmes activities developed for the careers of tomorrow. 
Our objectives and plans to achieve our ambition are detailed below. Although we plan to run a portfolio of programmes over the next few years, we recognise that it will be a continuous process of pivoting as we embrace and adapt to future changes.
Innovation: T

o act as a test bed for ideas and innovation, fuelling business growth, attracting inward investment and creating high value jobs that are aligned with technological developments.

We will build valuable knowledge transfer partnerships with local businesses and industry partners.

Entrepreneurship:

To increase the number of start-ups and scale ups directly contributing to strengthening Hereford's economy and to increase the share of young people and adults with relevant skills for changing markets

Skills:

Revolutionize upskilling, reskilling and meet digital and fundamental skills gap for current and future of work. There is also a need for foundational skills in preparing individuals, whether they are already in work, or will be entering the workforce. Hereford has identified the skills gap in digital, creative, low carbon, and circular economy skills.

Partnerships:

Embed the Future of Work Skills Hub into Herefordshire's landscape, working closely with local partners and regional stakeholders.
Users of The Skills Hub will partake in immersive reality, digitalisation, developing technologies that will form the workplace of the future. Users will have the opportunity to participate in a portfolio of programmes developed for the careers of tomorrow. 
Image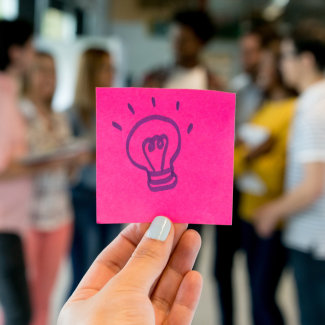 Discover NMITE's Innovation Support Programme
NMITE's Innovation Support Programme is a six-month support programme in partnership with Innovate UK
Designed for local businesses and SMEs in Herefordshire that are working towards growing their businesses and innovating new products, services and processes.
Applications are open until 27th November 2023
Image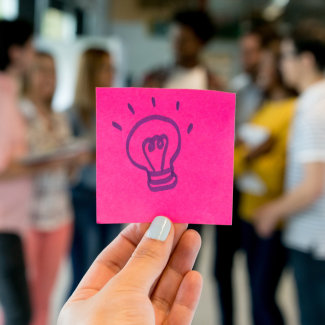 Image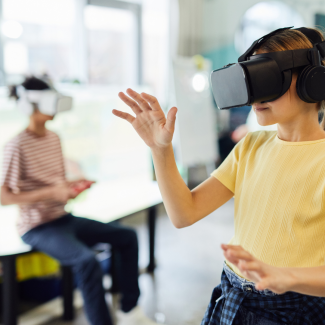 Within The Skills Hub, immersive reality facilities will give people first hand experiences of different scenarios and possible future opportunities that help capture their imaginations by creating visual and virtual kinaesthetic experiences. The hub will also provide making facilities, where physical prototypes can be developed, along with opportunities to collaborate. We want to create a space that enables
"a feeling of walking into the future with excitement and confidence, rather than fear and uncertainty".
The Skills Hub will be a sustainable, inclusive, and accessible space for all, supporting individuals and businesses in embracing the future of the work revolution. It will support residents, from school leavers and NMITE learners to businesses, veterans and mid-career shifters. It will work closely with local industry employers and businesses, and it will help individuals understand and identify career opportunities as well as offering up-skilling and re-skilling support to enable them to reach their growth potential.
Image