Accommodation places guaranteed for first year students
Coming to Hereford to study might be your first time living away from home. Early in the application process, you will be asked to let us know if you are interested in living in NMITE-approved accommodation. If your preference is to live in privately rented accommodation elsewhere in the city, the Student Services team can provide you with further information.
NMITE-approved student accommodation will allow you to enjoy your new-found independence in safe, welcoming and sociable surroundings. We hope you will learn to feel at home in our well-equipped, spacious, modern student accommodation. All NMITE-approved accommodation is self-catered, and all rooms are en-suite. Shared areas provide space to socialise and all kitchens have facilities such as cookers, fridges and freezers; as well as plenty of cupboard space.
Students need to bring their own cutlery, crockery, cooking utensils and pans. You will have access to wi-fi, hot water, electricity and heating with all utility bills and basic contents insurance included in your rental price. Currently, all NMITE-approved accommodation buildings are within walking distance of our main campus buildings and the city centre. Once you hold an offer to study at NMITE we will let you know when the accommodations bookings are open , Also take a look at our Funding section to find out how to apply for a 'Maintenance Loan' to help you with the cost of your accommodation.
For 2023, the following student accommodation options are available:
Image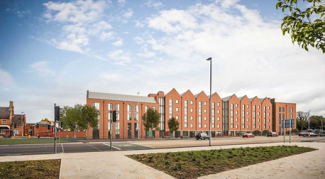 No.1 Station Approach - Cityheart Living
Hereford's brand new student accommodation building situated within walking distance of Hereford Train Station, City Centre and NMITE Blackfriars has been purpose built for the students of Hereford. The accommodation boasts a modern common room for the students to enjoy. Spaces for 'fitness areas', 'gaming', 'socialising' and 'studying'  - you'll feel right at home as soon as you move in!
Features include:
High Spec Purpose Built Accommodation
University/HEI Partnership Accommodation
On-site Management Team
All Utilities Included
Free High Speed Internet
Free Contents Insurance
En Suite Facitilities
Ample Storage Space
Covered Cycle Storage
On-site Laundry Facilities
CCTV Secure
Wheelchair Accessible
Close to Campus
For further information on No.1 Station Approach, please visit the Cityheart Living website.
Image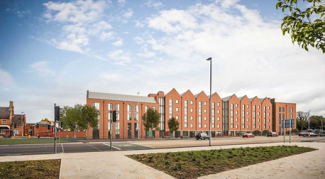 Eign Gate Accommodation - NMITE
NMITE's brand-new bespoke student accommodation building situated in the heart of Hereford city centre, with easy access to the NMITE Blackfriars campus and transport links. Containing 71 en-suite bedrooms with personal kitchen facilities as well as large communal Kitchen, dining and living rooms for each flat.
Features include:
City centre location only five minutes walk to NMITE's Blackfriars campus
Doorstep access to shops, cafes, bars and restaurants and Tesco a couple of minutes walk
Fully furnished, en-suite bedrooms containing kitchen facilities (sink, fridge and integrated microwave)
Each flat consists of between 11 and 13 rooms including one fully equipped accessible bedroom
Standard bedroom sizes are 15m2 to 17m2
Communal kitchen/dining/living area in each flat
Large communal social space
On-site laundry facilities
Secure internal bike store will space for 60 bikes
Great views across the city including the cathedral and the hills beyond
Image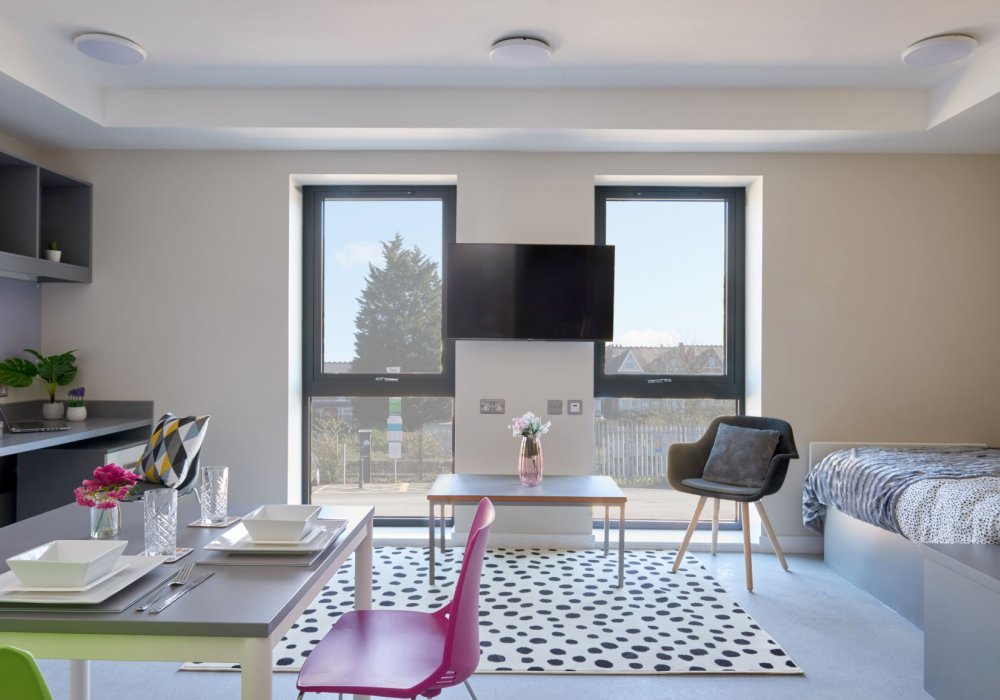 Image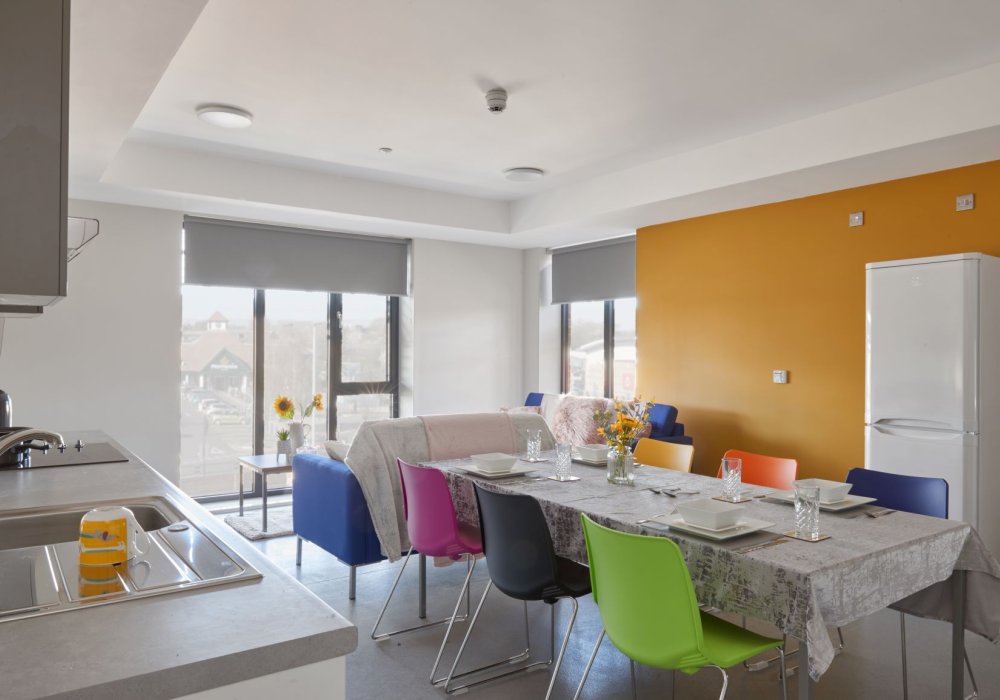 Image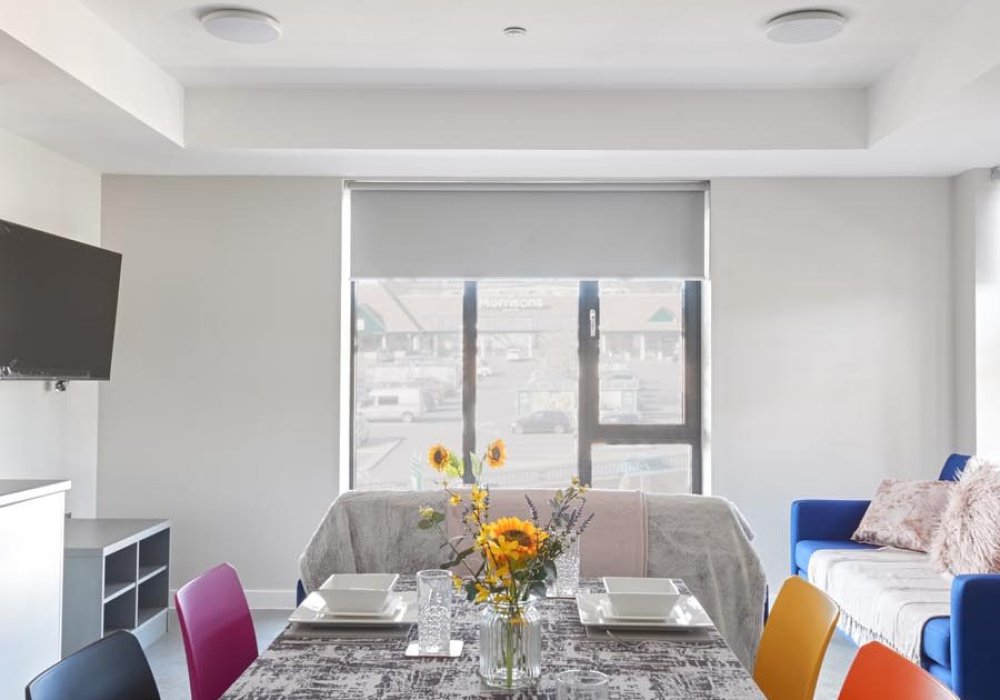 Image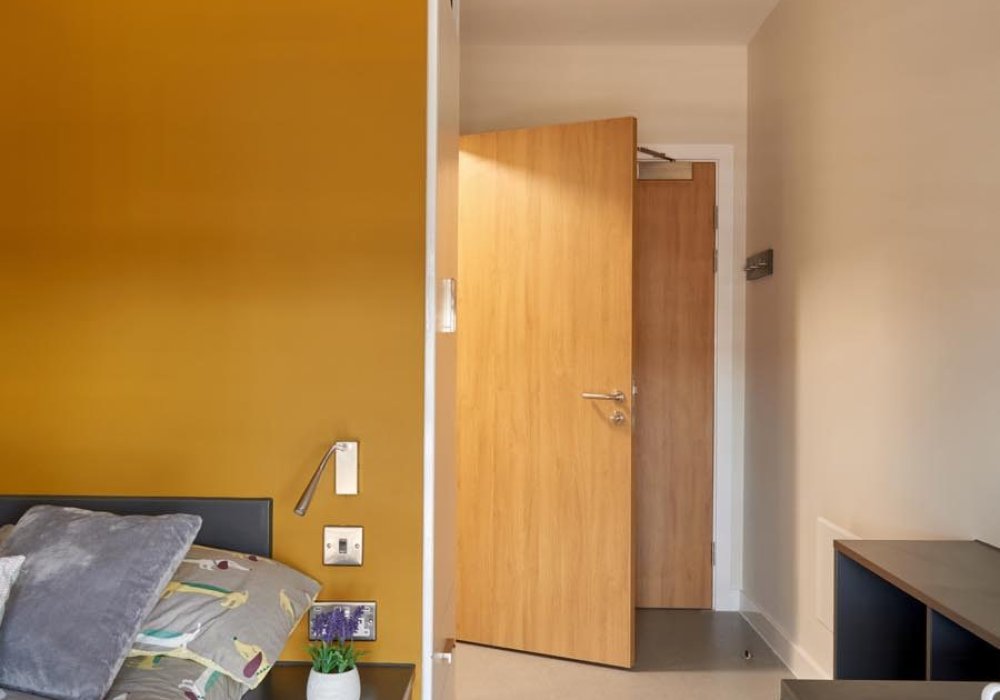 Image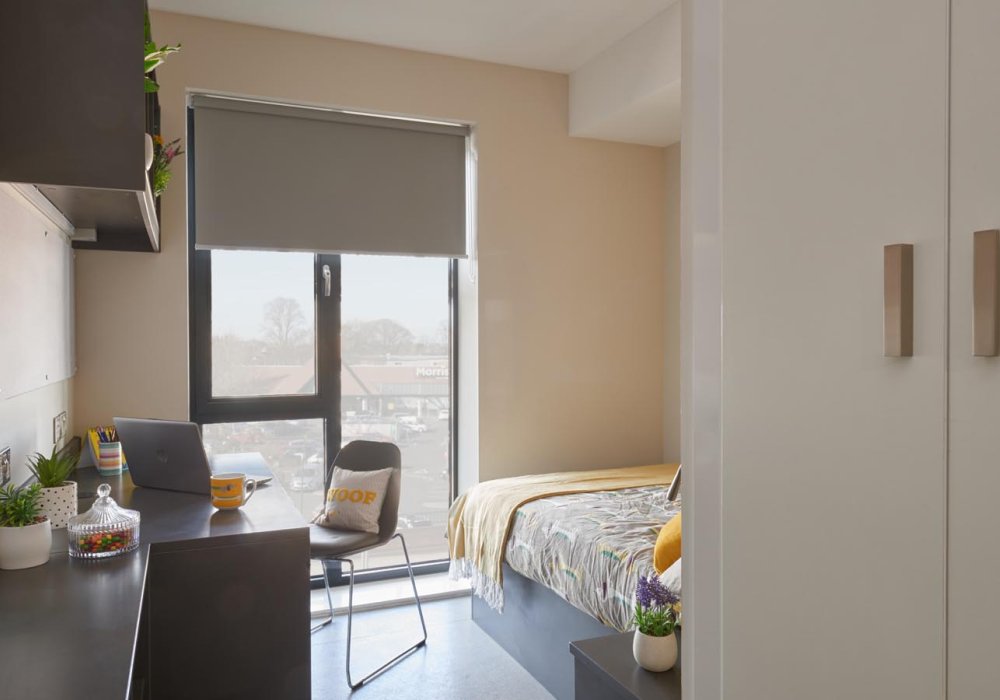 Image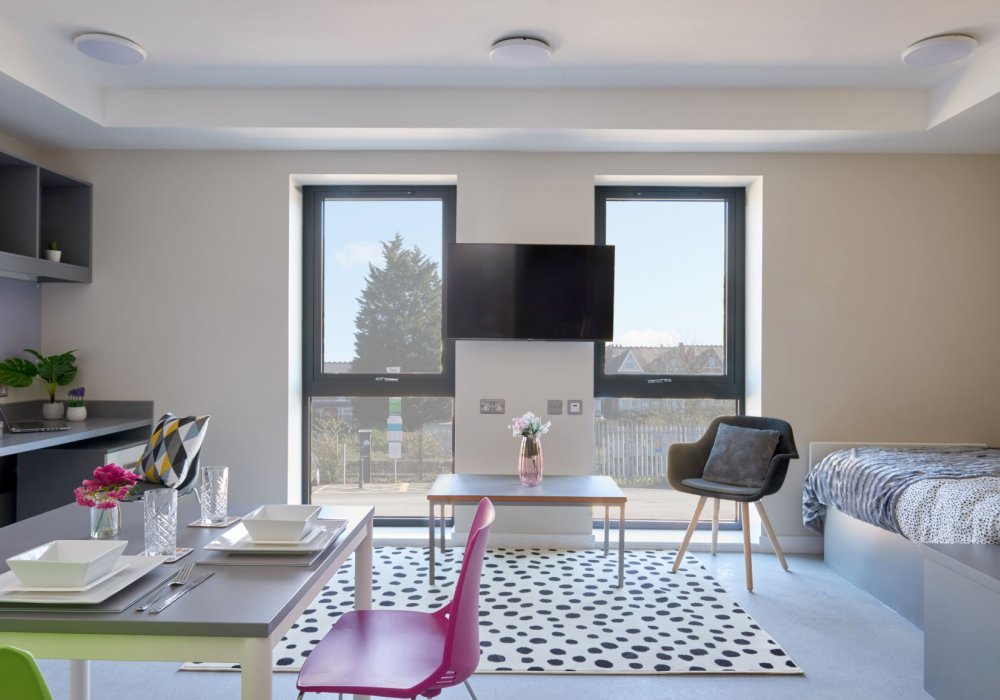 Image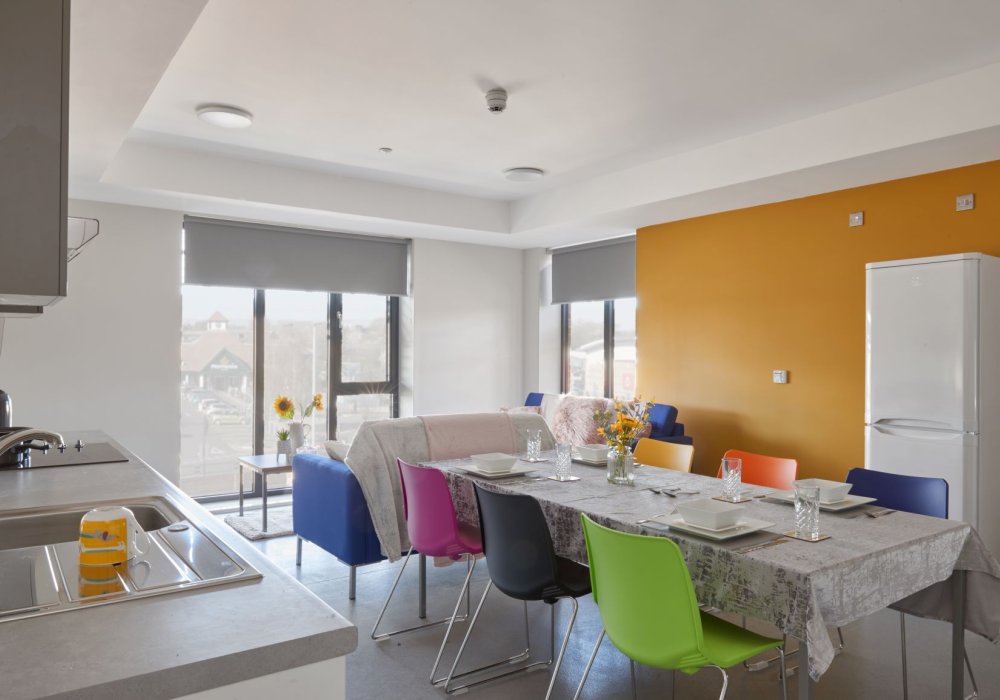 Image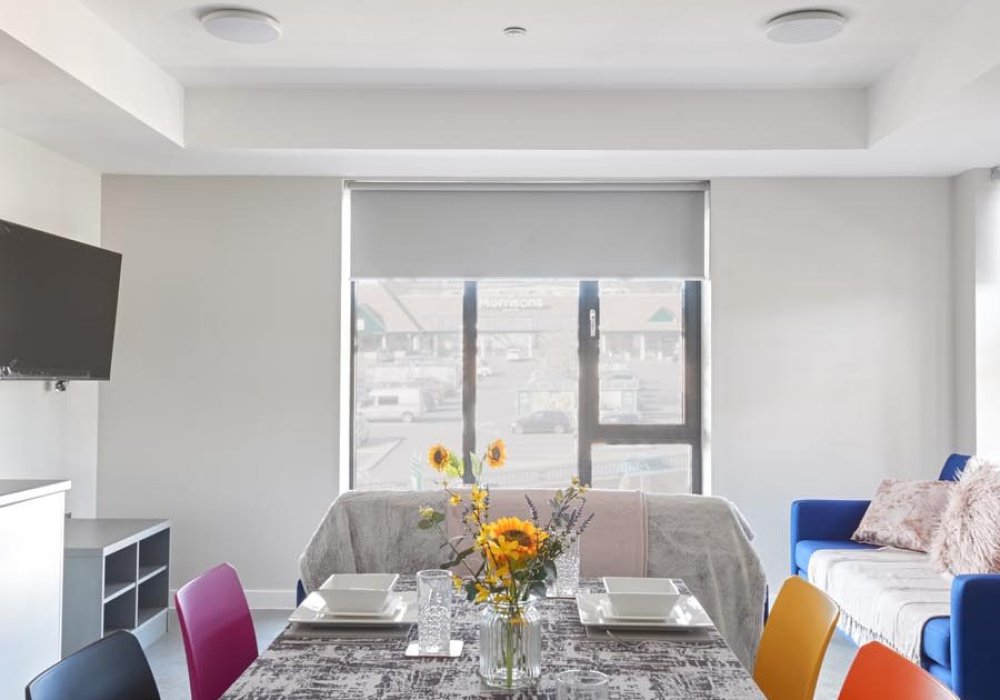 Image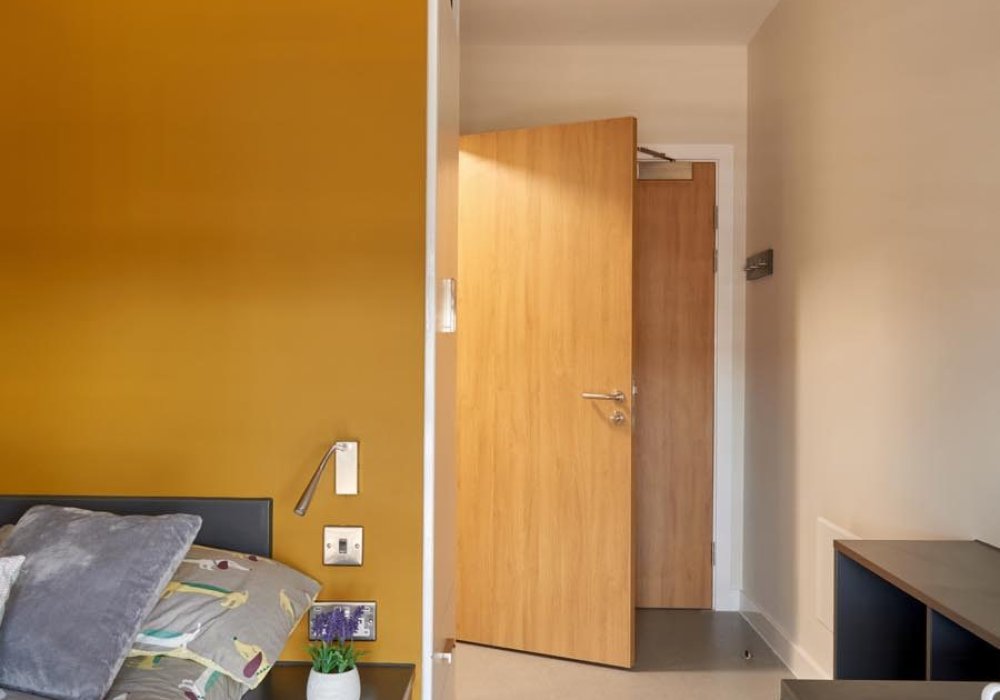 Image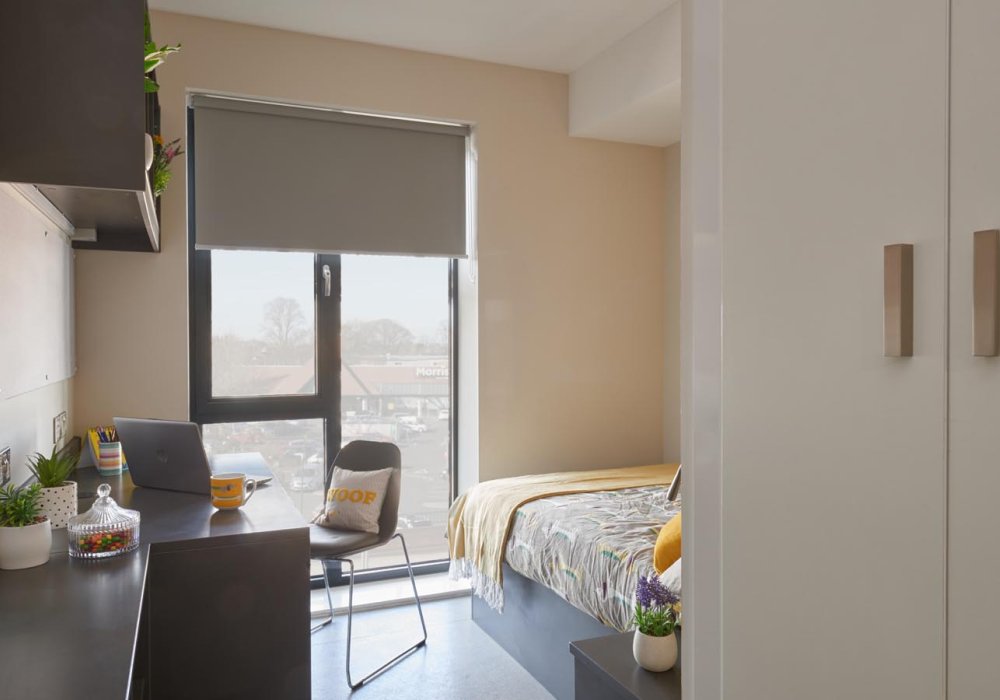 *All information on this webpage is accurate as of January 2023 and is subject to change.