Studio Bark have a mission that aligns with the NMITE ethos in several ways and their mission is to celebrate and support diversity in the design profession. No Building As Usual, offers the opportunity for hands on construction experience, teaching participants how to design and build in response to the climate emergency.
Studio Bark is a forward-thinking practice, seeking opportunities for thoughtful design, experimentation and environmental best practice. The establishment of the practice's construction arm, Studio Bark Projects, has provided scope to work more meaningfully with local communities and in education. They have run over 10 successful live build projects over their short history.
This year they have chosen a project in the southeast of Herefordshire, to help some well deserving residents.
Image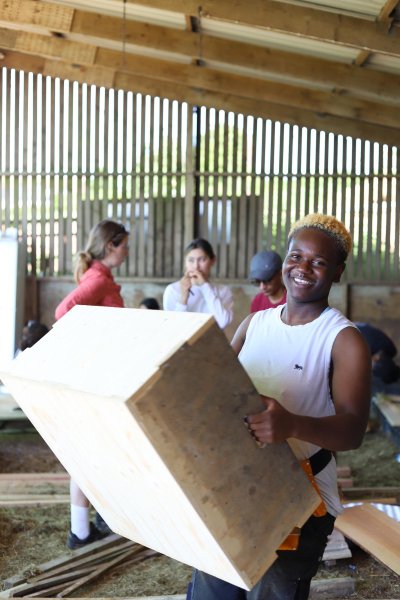 The Nest House is a new 2 bedroom, fully accessible house with the following rigorous environmental and design principles:
No concrete building - Unique foundation design eliminates the need for energy hungry foundations
Radical adaptability / design for disassembly / circular economy principles
Fabric first approach - designing out the need for excessive bolt on technologies
Low embodied energy / Natural building materials
User responsive, smart heating system part powered by solar energy
Integrated planting for seasonal solar shading
Green roof and further landscaping enhancements for increased biodiversity
With our own team lending support too, we are following the students as they progress through this very hands-on experience, which very much mirrors the NMITE learning style.
We hope you will find the students blog of great interest as they progress this project. We'll be updating our Studio Bark blog frequently, so be sure to check back for updates. 
To discover more about Studio Bark, click here. 
Tim Belden - Assistant Professor, Digital Engineering NMITE 
Image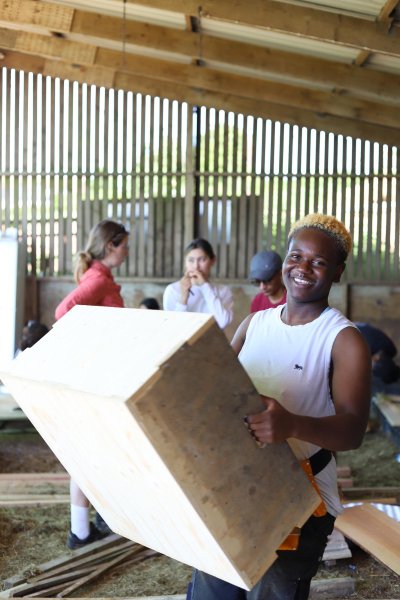 With Grateful Thanks To All Our Studio Bark Sponsors.