Timber Technology Engineering and Design (TED) short courses provide comprehensive and flexible training to upskill, and reskill training for modern methods of timber construction.
Each of our short courses will see you gain specialist knowledge and skills relating to the use of timber in the built environment. You'll be equipped to respond to the climate crisis, able to build 'better, faster and greener'.
You will learn to build sustainably with timber, from components to assemblies, designing with a knowledge of how timber structures are manufactured and assembled. You will experience a hybrid model that combines remote and residential learning with access to a virtual learning environment, providing the latest industry thinking and guided by academic and industry experts.
Why choose Timber Technology at NMITE?
Become an enhanced built professional prepared to tackle the climate crisis emergency - by producing net zero buildings utilising sustainable biogenic materials like timber

Benefit from a personalised approach - with small intakes, up to 20, twice a year for each Timber TED course

Develop your practical skills with NMITE's unique applied learning model - all our TED courses incorporate NMITE's approach to learning by doing 

Work on real work-place challenges - each course encourages professional and genuinely creative solutions
Developed to allow you to upskill whilst in your current role - with blended online learning and campus workshops 

A cut above the rest - we currently provide the only UK equivalent CPD course that directly addresses timber in construction on this scale of detail with associated learning techniques capable of delivering what the market needs

Courses supported by Edinburgh Napier, Timber Development UK and the wider industry - full endorsement, including a limited number of funded places
Image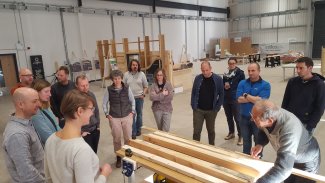 Timber Technology Engineering Design 1 (TED 1) 
Timber TED 1 uses an online and in-person (three short, 3-day residentials in Hereford) blended learning approach, combined with NMITE's unique learn-by-doing ethos and work-based challenges to form the basis and building blocks of knowledge, and to effect a transformational change that extends beyond the course to industry application. 
The next TED1 course will run from 5th February through to Wednesday 1st May 2024
Image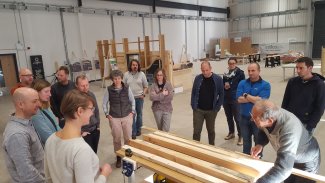 Image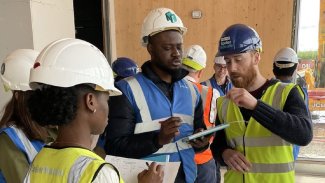 Timber Technology Engineering Design 2 (TED 2) starts 13th May 2024 for 12 weeks. 
Timber TED 2 uses an online/blended learning approach, combined with NMITE's unique learn-by-doing ethos and work-based challenges to form the basis and building blocks of knowledge, and to affect a transformative change that extends beyond the course to industry application.
This course is for those who have already completed the NMITE Timber TED 1 course, and would like to extend their knowledge even further. Just like TED 1, this course will allow you to advance in your career in the built environment industry while continuing to work full time in the job you already have.  
Image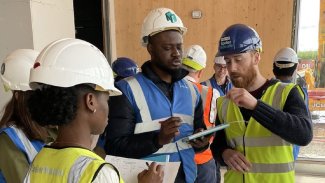 Image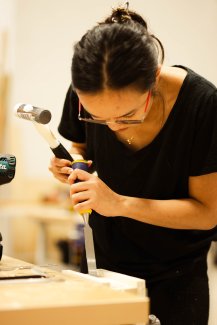 Your Experience
Olivia Chan, dRMM Architectural Assistant and participant in TED1 thrived within NMITE's interdisciplinary, hands-on model of learning and urge anyone interested in joining an NMITE short course to take a deep dive into Olivia's experiential review.
"It is great to have the opportunity to take part in this training course as I am at a stage where I want to take on extra responsibility in my project work. For my own development I was looking to undertake hands-on extra-curricular training.

With it's focus on timber, this course has an excellent relationship to the work we aspire to at dRMM. I'm glad our studio is participating in this opportunity as, although we are known for our high-profile timber projects, there is always scope to push further for wide-scale adoption of timber as the most sustainable of construction materials."
Read Olivia's full review of Timber TED 1 below. 
Image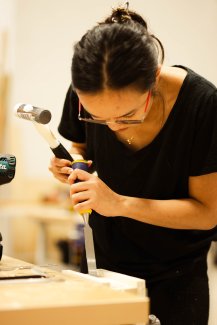 Image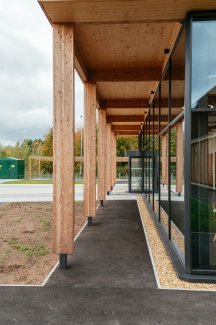 The Centre for Advanced Timber Technology
Image credit: Speller Metcalfe
The Centre for Advanced Timber Technology (CATT) is one of the most advanced collaborative workspaces in the country and has been built to demonstrate the principles and benefits of the cutting edge of timber construction. The CATT has also been built as a "Living Lab" with the latest sensor and monitoring technology built into the fabric of the building. Providing the community with a wealth of real-world data on how the building behaves and is used. 
Image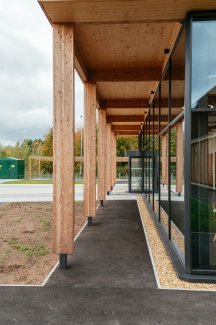 Revolutionising the Timber Construction Industry
The UK needs to increase the use of timber in construction to achieve its Net Zero targets. But strengthening timber supply chains and boosting use of homegrown timber needs a workforce able to make best use of this renewable resource.
The Timber Skills Action plan provides an industry-agreed breakdown of the skills and knowledge required for building with timber. This will aid the development of training programmes and support Continuing Professional Development (CPD) progression, enabling built environment professionals to confidently incorporate timber into building designs.
Download and view the Timber in Construction Skills Action Plan below


Image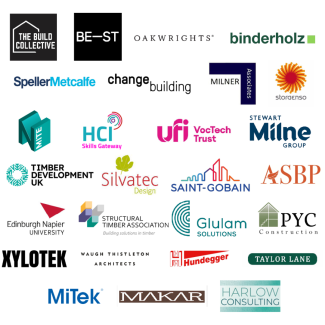 Trusted and supported by our partners
Our short courses have been developed to upskill and reskill the built environment professionals of the future to specifically address the climate emergency, and are designed using the industry derived Timber Technology, Engineering and Design (TED) Competency framework. With funding from HCI Skills Gateway and VocTech Trust, the competency framework was developed by Harlow Consultants in partnership with organisations across the sector.
Our Timber TED courses are delivered by NMITE in partnership with Edinburgh Napier University and Timber Development UK.
Image