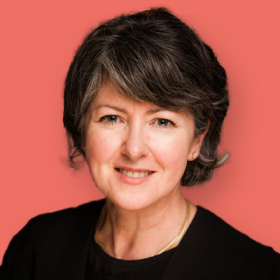 Associate Professor
Sarah is Head of Academic Skills at NMITE and she leads on the Academic Skills & Knowhow Centre (ASK). As a learner at NMITE, the ASK provides you with open space to ask for help/support to manage any gaps in your academic skills, to explore developing skills outside the formal MEng requirements and to share your knowhow too.
Sarah's background is mathematics, including teaching qualifications, with a mechanical engineering PhD in the application of AI and reliability tools to the maintenance of structures. She is a Fellow of the Institute of Innovation & Knowledge Exchange (IKE) and is an Advisor to the IKE's STEM Foundation. She has expertise in skills strategy and policy development for innovation, STEM (science, technology, engineering, mathematics) education and diversity for the engineering and tech sectors.
Sarah has over 30 years of engineering education experience at multiple levels and has championed gender equality in STEM since 1992. She was Deputy President of International Network of Women Engineers and Scientists (INWES) 2018-2020, an organisation with strong links to the United Nations, and believes in global collaboration to improve the lives of women and men.
Qualifications, Memberships and Awards:
PhD MSc PGCE BSc MIET MINCOSE FRSA FIKE