#bepartofit
A new era in engineering education. 
Real-world, diverse, passionate.
Providing better prospects.
Building a better future.
The possibilities are endless.
Make A Difference
Engineers for a Changing World
Engineering is at the core of living – from construction to communications; from fashion to furniture. It is what powers and sustains us, and generates the information that benefits us all.
Engineering is at the core of challenges that don't yet have answers – from sustainable development to individual security; from biomedical engineering to Mars exploration; from robotics to emergency reconstruction.
A new generation of engineers will support innovation and prosperity  – but right now there aren't enough of them, there's not enough diversity in engineering, and our engineers lack the right skills to tackle the challenges of our changing world.
NMITE is ready to teach this new generation. 
And you can #bepartofit
Image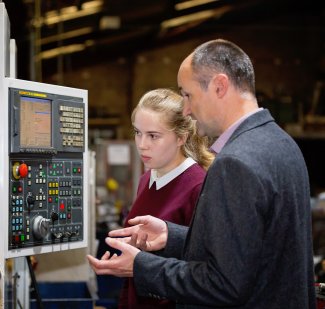 Individual Giving
Look around you. We're all touched daily by the talent and inspiration of engineers. But we need a new type of engineer. More diverse, ready to play their part, a dream to employ. NMITE is educating engineers in a way no one has done before. We're building a curriculum, a campus, and a legacy from scratch.
Come with us on the journey. You can make a difference. Join in the Ignition!
#bepartofit
Our Current Campaigns
We're new, different, and delivering. But we're also balancing our aspirations to be a world-class, disruptive engineering educator with the funds we have at our disposal.
Your philanthropy will allow us to do more, and it will enable us to do it better and quicker.
A Gift for the Future
NMITE students will go on to change the future of engineering.  Your legacy can support NMITE and all the lives we touch – both now and in the years to come.
#bepartofit
#impartofit
Rowena Innocent
Senior Vice President of Ultraleap