14/06/2021 - 18/06/2021
Monday - 14/06/2021
The first day began with a recap of team responsibilities. Roles concerning food, site safety and wellbeing were divided among the group. Work began with inductions on the use of a drill and impact driver and the client's barn was cleared out for use as a workshop. Later, we began measurements for a new structure on the Studio Bark campsite, which will operate as a kitchen and social space.
Tuesday - 15/06/2021
In two teams, we came up with designs for our own showers and a composting toilet. We began to build them using discarded timber with hessian screens for privacy. A digger was brought in to level the ground and create holes for the foundation piles of the campsite structure. A team of students began designing its trusses.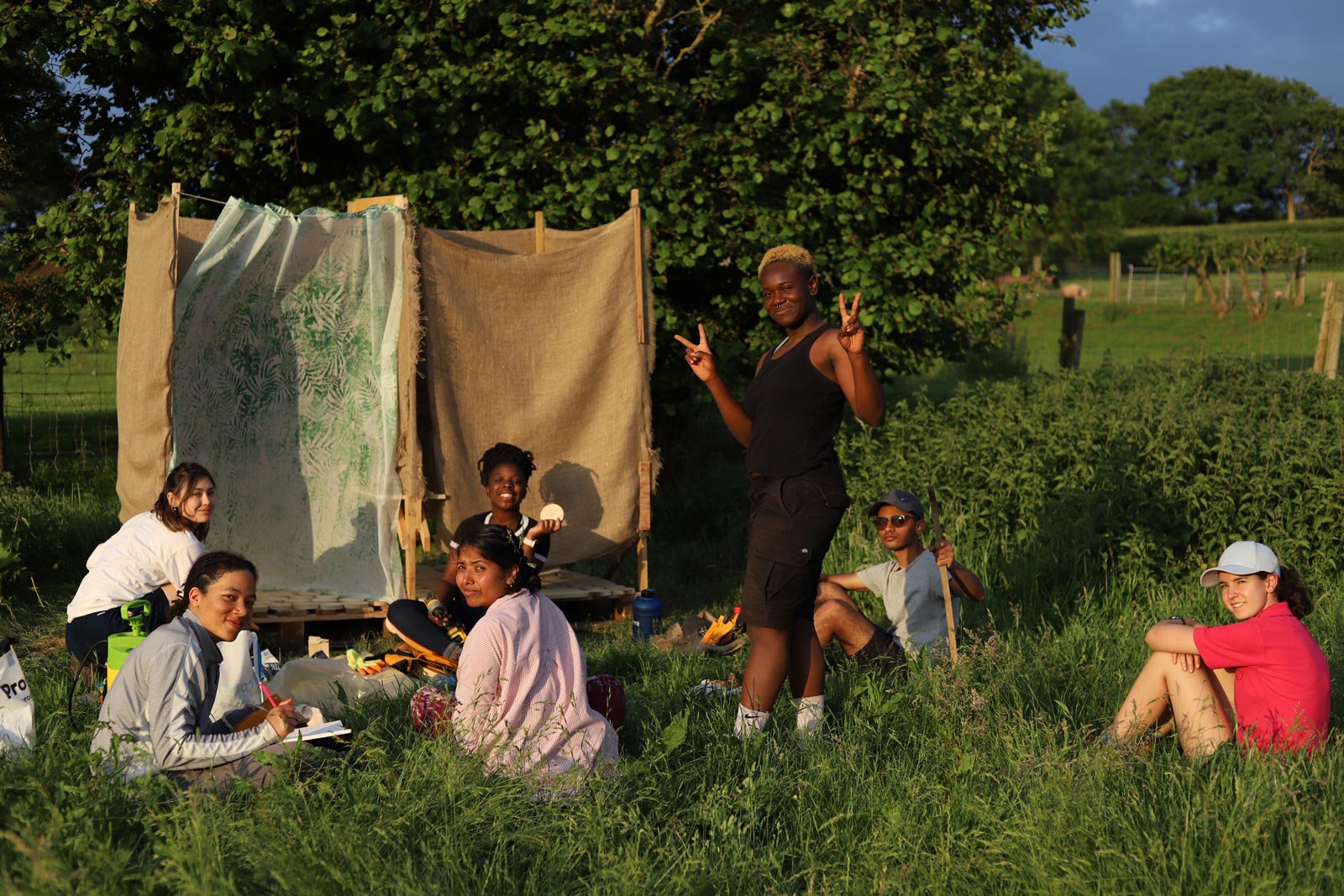 Wednesday - 16/06/2021
Throughout the day teams worked on setting down and levelling the piles, building the first truss and completing the toilet and shower. We were all inducted on the use of a chop saw and were shown the process of putting together a U-Build box.
Image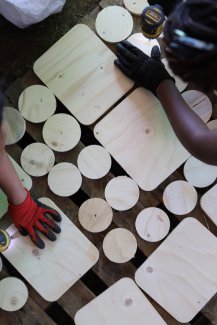 Thursday - 17/06/2021
The day began with a visit to a local sawmill, where we learnt about the various types of local wood and the processes involved in its preparation. Out of spare pieces, we built benches for the campsite. Wood was brought back for use in the campsite structure and work continued on its foundations.
Image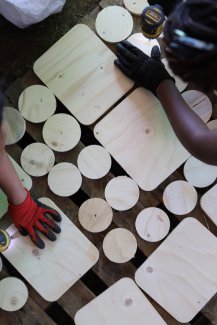 Friday - 18/06/2021
In the morning, we split into groups to work on the Nest House foundations. After inductions on the circular saw, we began sawing timber and laying out jackpads. On the campsite, work continued on the foundation piles. After lunch, a delivery of U-Build boxes arrived on site and the rest of the day was spent unloading them and sorting them into organised piles of like parts.
Personal Reflections:
My hopes in applying to the Nest House live build project were to gain a practical understanding of how buildings come together and to learn about the principles of sustainable building design. I was excited to meet people who would broaden my perspectives about architecture and the construction industry and so far, I have learnt a lot, simply by asking questions and discussing new ideas in group discussions. 
Site work has allowed me to see a side of architecture, which isn't often covered in university. Being able to channel theoretical knowledge into practical work on site has helped me to better understand how ideas come to life as well as highlighting the challenges that can occur during a build.
Throughout the week, we've learnt how to coordinate as a group and how to take initiative in the work that we do. The challenges and new experiences that we've had have taught me important lessons for the weeks to come about adapting to changing plans and how to play to the strengths of each member of our team, whilst challenging ourselves to attempt new things. 
- Salome