#bepartofit
This is where you start becoming an

NMITE Engineer

!
NMITE's unique application process involves three discreet stages. By registering and submitting your application information, you are giving consent for NMITE to process the information you provide in accordance with NMITE's Privacy Notice for Enquirers and Applicants.  A printable Quick Guide to NMITE's Application Process is available here. 
Application Stage 1: Registration and Initial Application
What you need to do:
Register for an account at this link 

directly on the NMITE website (Step 1)

Provide

general information

requested about yourself (Step 2)

Complete NMITE's d

iversity monitoring

form* (Step 3)

Provide e

arly indication of

your

accommodation

requirements (Step 4)
*Separated from your application upon request
Application Stage 2: Main Application
Once NMITE has received all of your Stage 1 information, you'll be guided and provided with instructions to prepare and submit the following application elements:
A

 2-minute video submission

Answers to two written

 

questions

A short data analysis exercise
These elements should be completed on your own computer and using your own video resource (e.g., a smartphone). Instructions for how to submit these elements will be provided to you.
Application Stage 3: Selection Day
Upon successful completion of your Stage 2 MEng Application, you'll be invited to take part in a Stage 3 Selection Day at NMITE - currently being held via an online platform. Details of the date and time for this session along with further information will be provided.
Please note: Applicants will receive written communication from the Registrar following each stage of the process, in accordance with the timescales provided in NMITE's Admissions Policy.
Image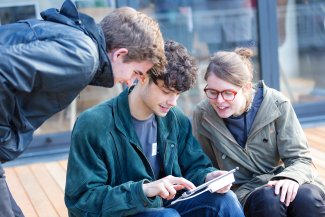 A visionary thinker able to identify and frame challenges; 
An innovator and problem-solver able to address challenges using creativity, judgment, imagination, and from multiple perspectives; 
A curious and passionate lifelong learner, interested in subjects beyond engineering and how those subjects apply to your personal, professional, and academic lives; 
An engaged citizen who cares about the context of your work and wants to make a difference in your community; 
A confident, persuasive leader able to challenge existing thinking; 
An articulate communicator capable of working in teams and individually on diverse tasks; 
A highly skilled and employable professional who can adapt and thrive in a rapidly changing work environment. 
Oh, and a darn good engineer too!
 
Image