BSc (Hons) Sustainable Built Environment
Apply now for September 2024
Why dream of the future, when you can build it?
Become a career-ready built environment professional, and fast.
Lead the charge for a more sustainably built world as a construction professional.
Start your journey to become a work-ready, world conscious built environment professional with our BSc Sustainable Built Environment degree this September 2024. 
NMITE's BSc (Hons) Sustainable Built Environment programme is the first full degree from NMITE's state-of -the-art Centre for Advanced Timber Technology (CATT) which reflects the transformative potential of timber to meet the challenges and opportunities for a more sustainable built environment.
Housed in our sustainably built Skylon Campus in the heart of Hereford's Enterprise zone, this future-driven campus showcases the most advanced and sustainable design and construction methods available.
A more sustainable future starts with you...

The programme has been designed to help educate a new generation of construction professionals and enable them to create a more sustainable future. Using NMITE's distinctive approach to education, you'll be immersed in rich challenge-led learning, and extensive industry and community engagement.
NMITE is committed to sustainable development; It's a topic of global importance, and critical to current and future generations - we know it's important to you. 
BSc (Hons) Sustainable Built Environment - enabling you to lead a more sustainable future as a construction professional 
Real-world learning – hands-on experience from day one with real employers, solving real problems
No traditional exams – instead, you'll have your own personal learning portfolio that will live on with you after graduation
Applications welcomed from a variety of backgrounds - no need for Maths or Physics at A level, we'll teach you what you need to know! 
Image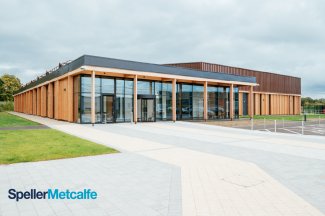 BSc (Hons) Sustainable Built Environment (3 years)
Embodying NMITE's commitment to sustainable development, our BSc (Hons) Sustainable Built Environment degree will enable you to directly enter the work place as junior building and construction professionals in the building design and construction industry, or in consulting, local government, or NGOs. You may also wish to pursue further postgraduate qualifications, including various MSc pathways.
Sustainability is woven throughout the course as a central standpoint, included from Year 1 and in every year of study. You'll get a solid understanding of sustainable development using state-of-the-art frameworks in this rapidly changing field 
You'll come to understand the practical and conceptual reasons that lead to unsustainable practice in the built environment, and develop the knowledge and skills needed to make change happen across the construction lifecycle from culture to demolition and disposal 
You'll be equipped to be a change agent in the mainstream built environment sector as well as having all the foundations to add value to sustainability-focussed organisations – you'll be able to contextualise and apply timber knowledge within a wide range of both traditional and sustainable materials
Challenge led learning - hands on with real world problems that offer the opportunity to contrast and evaluate different materials choices and construction practices 
Practically learn to navigate and add value to contemporary building practice
Gain extensive knowledge through consistent industrial and community engagement 
Receive support, whenever needed - 1:1 support through your allocated Personal Tutor, access to the Academic Skills and Knowhow Centre, and Student Services. 
Course has been designed to be compliant with the undergraduate educational framework of the Chartered Institute of Building (CIOB) and we will be seeking accreditation at the appropriate time  
Details
Fees: £9,000 PA
International Fees: £18,000 PA
Entry Criteria: 
GCSE Maths and English should be Grade 5 or above.
112-128 UCAS points or equivalent.
Students whose first language is not English evidence IELTS grade 7, with a minimum of 6.5 in each component, or an alternative acceptable qualification.
RPEL admission for applicants with prior experiential learning who demonstrate a strong probability of likely success.
Image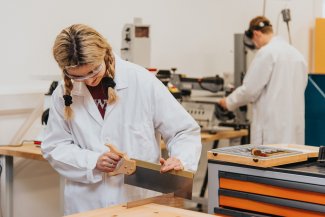 Start your studies with our Foundation Year
Our Foundation year, taken over the course of one full academic year will see you develop the key transferable skills and subject-specific knowledge needed to continue into NMITE's BSc (Hons) Sustainable Built Environment Degree, without the need to reapply.
Unsure if you meet the requirements for entry via Foundation Year? The best thing to do, is to get in touch. 
BSc (Hons) Sustainable Built Environment with Foundation Year (4 years study)
Details
Fees: £9,000 PA
International Fees: £18,000 PA
Entry Criteria:
Either:

Two A-Levels in any subject and at any pass grade (or equivalent qualifications such as a BTEC National Diploma or Level 3 Apprenticeship)

Or:

Demonstrable experience, interest in and flair for your chosen subject.

GCSE English and Maths at Grade 4 or above.

Students must be at least 18 years of age by the time the course begins.

Students whose first language is not English should evidence IELTS grade 6.5, with a minimum of 6.0 in each component or an alternative acceptable qualification.
BSc (Hons) Sustainable Built Environment Modules
Foundation Year
Creativity and Fundamental Engineering Skills - Explore the range of technical and non-technical skills required within engineering and technology including laws of physics, principles mathematics, and communication, collaboration and digital skills. 
Engineered Structures and Mechanisms - Investigate different types of engineered objects and how they work. You'll carry out tests, and work with models of real structures and moving artefacts such as buildings and transport.
Engineering and Technology as Problem-solving - Develop your understanding of how engineering and technology fit within a wider societal context, through the solving of a systems-based problem that would pose real-world repercussions. Along the way, you'll further develop your skills in maths, modelling, producing graphs and using digital tools.
Engineering and Technology Project - Apply your learning across the year to an individual project, finding out about various engineering and technology disciplines and the roles they play in different industries and business sectors, and considering your own future career options.
Level 4
Materials for the Built Environment

 - 

Explore materials used in the built environment – both inorganic and biogenic

 (including timber, steel and concrete). You'll be introduced to materials science,

selection, and characterisation and

 learn how different materials have different environmental impacts. 

 

Sustainability and Construction

 - 

Get to grips with the foundation of sustainability, its principles, and our professional responsibilities in

 the built environment

. You'll learn about the b

uilt environment lifecycle,

 

fundamental sources of sustainability outcomes,

 and

commercial pressures

 at different points in the lifecycle.

  

Technologies for the Built Environment

 - 

Develop your understanding of

simple

construction technologies

 including building fabric

 and

 

building services.

You'll be introduced to some of the digital tools

used in construction

 including CAD,

BIM

 and monitoring technologies with an emphasis on

the

effective interpretation of

digital data

and

the

design of monitoring regimes that support 

environmental performance

, health

,

safety

 and wellbeing.

 

Construction Methods

 - 

Here, through

 a 

focus on on-site planning and management 

you'll become familiar with c

onstruction methods

,

 the

 concept of

the

 

construction site

 and construction project management.  You'll

 understand multiple stakeholders and their 

competing

expectations

of performance and compliance
Level 5
Construction Applications

 - 

You'll integrate and extend your knowledge to date, by 

planning

 

a

 

relatively

 

complex

 construction pro

ject

 

such as

a

 multi-storey building

. Implicit in this will be

site,

process,

 materials, technology

, commercial

and

KPI

 

estimation and

analysis

 and a detailed understanding of external constraints and compliance responsibilities

. 

Built Environment Lifecycle and Circular Economy

 - 

Here, you'll dive deeper into

 the lifecycle of buildings

 to consider 

maintenance and supply chains. You'll

 analyse the concept of zero-carbon building design, 

learn about

 obstacles to circularity and

navigate

 and

propose

 strategies to enhance circ

u

l

a

rity and environmental performance. 

Industrial Placement

 - 

This is your opportunity

to apply and deepen 

your

 knowledge and experience in a professional context. You'll

 work alongside built environment professionals and gain first-hand experience working in a construction environment with the associated requirements for health, safety and well

-

being, ethical practice, and professionalism
Level 6
Construction Project Management

 - 

You will conceive, design and plan performance management plans that enable you to understand, monitor and communicate performan

ce

holistically

 in a multi-contractor environment.

This will be linked to remediation action and change management. 

Along the way, you will critically appraise your own 

leadership skills,

 and

 develop strategies for adaptive leadership. 

  

Regulatory Framework and Professional Practice in Construction

 - 

You'll gain a deeper, more critical engagement with the regulatory a

nd professional context by

designing and planning 'arms-length' assurance plans

 that

 enable you to be confident of regulatory performance and compliance

in a multi-contractor environment

.

Along the way, you'll

 critically appraise your

 own ethical

orientation and sense of

 professional integrity and c

ommunicate your own sense of vision for the UK construction industry based on prevailing trends,

challenges

 and opportunities in the sector.

Digital Technologies for Retrofitting and Building Management

 - 

Here, you'll bring together perspectives on digital technologies for building management (including BMS) and retrofit challenges. You will 

specify a sensing and digitisation regime to

monitor

 the

pe

rformance of a building, and use this kind of data to identify retrofit opportunities that enhance environmental performance and durability.

Bachelor Built Environment Project

 - 

Here, you will 

identify

 an area of interest and undertake a sustained independent project. You'll

 undertake research into a contemporary issue that links construction and the built environment to sustainability and along the way will

 

demonstrate

 

your

 

ability

to select and apply suitable ethical frameworks and research

methodologies. 
Module Delivery
The course is taught one module (30 credits) at a time over an 8 week period. An academic year comprises 4 modules x 8 weeks (32 taught weeks).
Your Employability
Our BSc in Sustainable Built Environment will equip you with all the in-demand knowledge and skills needed to enter a role for developing a digital and sustainable future in a range of mainstream sectors. Graduating with this BSc degree will make you particularly attractive to the Building Design and Construction Sectors, as well as to Local Government, Non-Governmental Organisations and Consultancies. Roles suited for graduates with a BSc in Sustainable Built Environment include building or architectural technologist, site/property/project management and specialist or general consulting. This BSc can also open the door to further study, such as an MSc course.
Image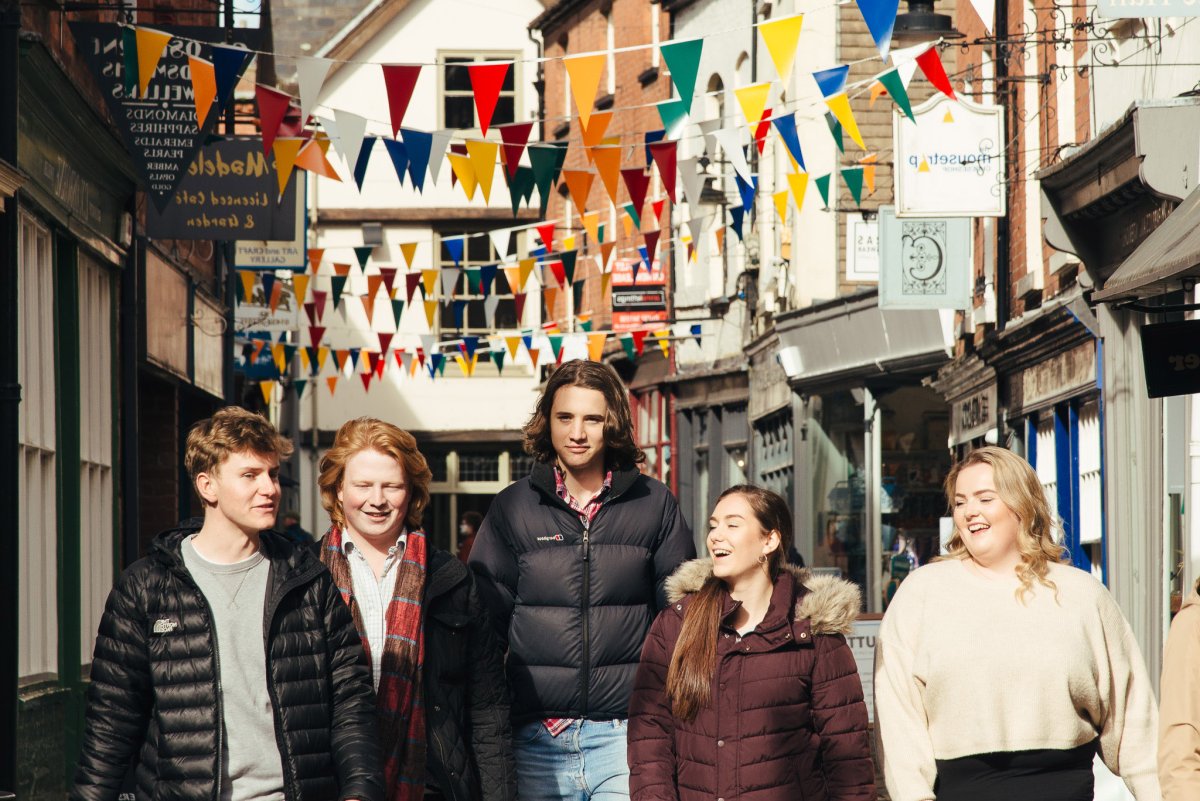 Get In Touch
For questions regarding study and admissions please contact us.