Homegrown Engineers
£7,000 - £10,000 cash bursaries for Herefordshire Students
Integrated Engineering and Built Environment Degrees designed with your future in mind
Image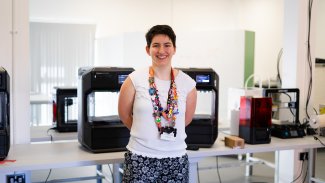 Engineer the future, from Hereford
A breakthrough in UK university education. Start your Integrated Engineering Degree, or Sustainable Built Environment Degree this September 2024 and receive a cash bursary between £7,000 and £10,000. 
If you've been searching for a degree that can provide you with the education and employer experience you need to make a difference (and fast!) - you're already in the right place, why look anywhere else? There's never been a better time to #bepartofit
Interested? If you'd like to stay up to date with all things NMITE, want to indicate your interest in applying for 2024 and are eager to find out more about our Life Changer Bursary, then click to register your interest now.
Image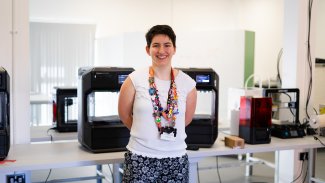 Join us in September 2024 and receive a life changing cash bursary
Nestled in the Heart of Hereford is the New Model Institute for Technology and Engineering (NMITE).
We don't do lecture theatres, we don't do traditional exams. We do what matters - and that's getting you career-ready, and fast. Our range of degrees have been designed to ensure you gain the experience, skills, and the sustainable and contextual thinking required to help solve the problems that matter to you!
Discover which degree is right for you. Find out how you'll learn, and what you'll learn, and explore the support available to you. You'll find all our degrees on UCAS, and you can also apply to us direct. 
Image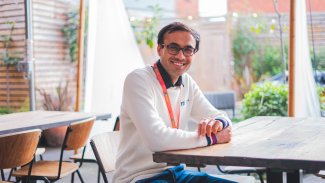 NMITE's Life Changer Bursary
Herefordshire students receive £7,000 - £10,000 (dependant on course of study) 
Available for students enrolling in September 2024 
Available to students currently living OR studying within Herefordshire
Non-means tested. Apply by June 2024 to be eligible
Any remaining bursary availability following June 2024 will be allocated on a first come, first serve basis
Read the full eligibility criteria at the link below
Image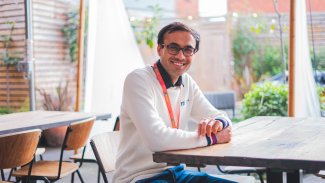 The NMITE Difference
Graduate work-ready, and career ready - with our range of practical, engineering and technology degrees with sustainability conscious thinking woven throughout 

You'll help solve real problems, working on real-world projects - set in conjunction with our partner employers in every module

High academic contact time, 9-5 studio learning with your evenings and weekends free to enjoy - experience hands-on learning in small teams, without a lecture theatre in sight!

Leave behind the stress of traditional exams - you'll build a portfolio of employer experience and be assessed throughout your studies
Learn at a pace, and through a mode of study that suits your learning style - Accelerated Study and Foundation Years available 

Your very own laptop, provided by NMITE - with all the software and IT support you require to successfully complete your studies 

Maths and Physics at A level, are not essential - we'll make sure you know exactly what you need to know, and how to apply it to modern problem solving

Guaranteed accommodation for first year students - new, en-suite accommodation. Your home from home right here in the centre of Hereford City
Image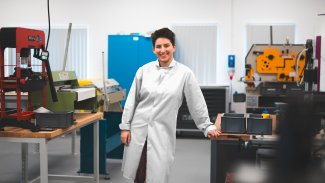 Book an Open Day
Visit us at one of our open days at our Blackfriars campus in Hereford and discover the NMITE difference for yourself. Meet our students and academics, and learn about our stand-out approach to education.
Ps. Lunch is on us!
"You really get that one to one interaction with academics that you won't get elsewhere. I don't know why you'd go elsewhere!" - Natasha, NMITE Student
Join us on:
Saturday 13th January 2024, 10:30am till 3pm

Future dates available 
Image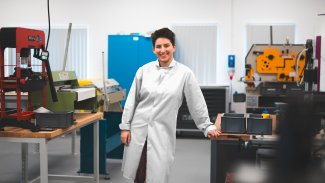 Our BSc (Hons) Sustainable Built Environment Degrees
NMITE's BSc Sustainable Built Environment programme is the first full degree offering from NMITE's state of the art Centre for Advanced Timber Technology (CATT). Designed to help educate a new generation of construction professionals, this degree will enable you to create a more sustainable future. Using NMITE's distinctive approach to education, you'll be immersed in rich challenge-led learning, and extensive industry and community engagement.
Our Integrated Engineering Degrees
Created with input from actual engineers in industry, NMITE's BEng and MEng degrees will see you immersed in design and innovation. You will gain the hands-on experience you need to make your impact as an engineer, all whilst developing the specialist and multi-faceted knowledge required to take on, and help solve, the problems that matter to you. 
Our Foundation Year option
Foundation Years at NMITE are available to be taken integrated into all of our engineering and technology degree courses. If you didn't get the A-Level results you were hoping for, are thinking of a change in career, or if you did not follow traditional routes into Higher Education, then starting your studies with a Foundation Year may be the right choice for you. 
Image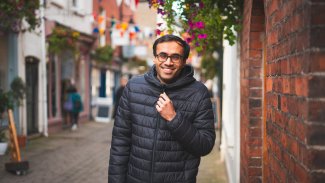 Be part of it
Be part of a community that cares, and an institution designed to ensure you have the greatest chance of success.
NMITE spans across two state-of-the-art campuses across Hereford. Whilst with us, you'll be highly supported throughout your studies. Our Student Services team will ensure you have all the help you need to succeed. You'll also receive 1:1 time with your personal tutor, and you'll have frequent access to our Academic Skills and Knowhow Centre (ASK). You'll also have your peers to connect with, collaborate with, and grow with, thanks to NMITE's 9-5 learning model, and real-world focus on working as part of a team. 
"Something I have seen more here than at any other university is the collaboration. Nobody struggles alone, and if there is a struggle, we struggle together, and we find a solution." - Suhkpreet, NMITE Student
Image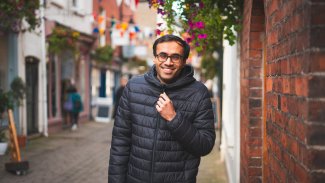 The home you know, soon to be the home you love
NMITE is partnered with over a hundred organisations, from industry, from the community, nationally and locally - to benefit you.
We focus on building solid connections with our partner employers, and they feed into each of our degree modules giving you the ability to work on real industry and community challenges. You'll work in small teams on these challenges, considering context and application thereof, using the knowledge and tools we'll provide you, to come up with not just a solution, but the best solution. 
Our partnerships don't stop there. We're thoroughly integrated into the local community to ensure you get the very best out of student life in Hereford. Our city is known for its independent food scene, entrepreneurial spirit, wide range of outdoor activities, and rich history. If you've not been taking advantage of what's on your doorstep, now is your chance to start. 
"I think it's a fantastic place to be. Hereford deserves to have fantastic higher education, it deserves to have more of everything. It's a beautiful county, and I think it's all going in the right direction." - Dorian, The Rule of Tum
Register your interest now in becoming a Homegrown Engineer